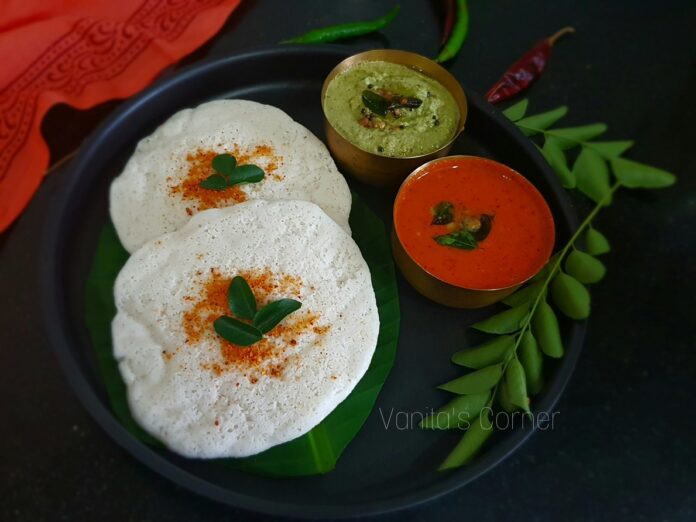 Ramasseri Idli gets its name from Ramasseri, a village in Palakkad, Kerala which is where these idlis were first made. These idlis are different in shape from the conventional idlis. They look more like a thick dosa. An unique procedure is followed to prepare these idlis. Round clay containers are covered with pieces of wet cotton cloth. A ladle full of batter is poured on each of the clay containers. These are then stacked one over the other, and then covered with another large pot and cooked.
I have tried to recreate the recipe by steaming the idlis in a clay pot, by placing a strainer in the pot. The procedure is a bit complicated and time consuming, but it is worth the effort. Moreover I love to try traditional/regional Indian recipes, irrespective of the region or state it belongs to. The highlight of Ramasseri idli is its shape, soft texture and an earthy aroma acquired from cooking the idlis in an earthen pot. So, here is the recipe for Ramasseri Idli:
Ingredients
1 ½ cups split black gram (udad dal)
3 cups rice (chawal)
1 tbsp fenugreek seeds (methi)
3 tbsp flattened rice (poha)
salt as per paste (namak)
muslin cloth (malmal)
clay pot (mitti ka bartan)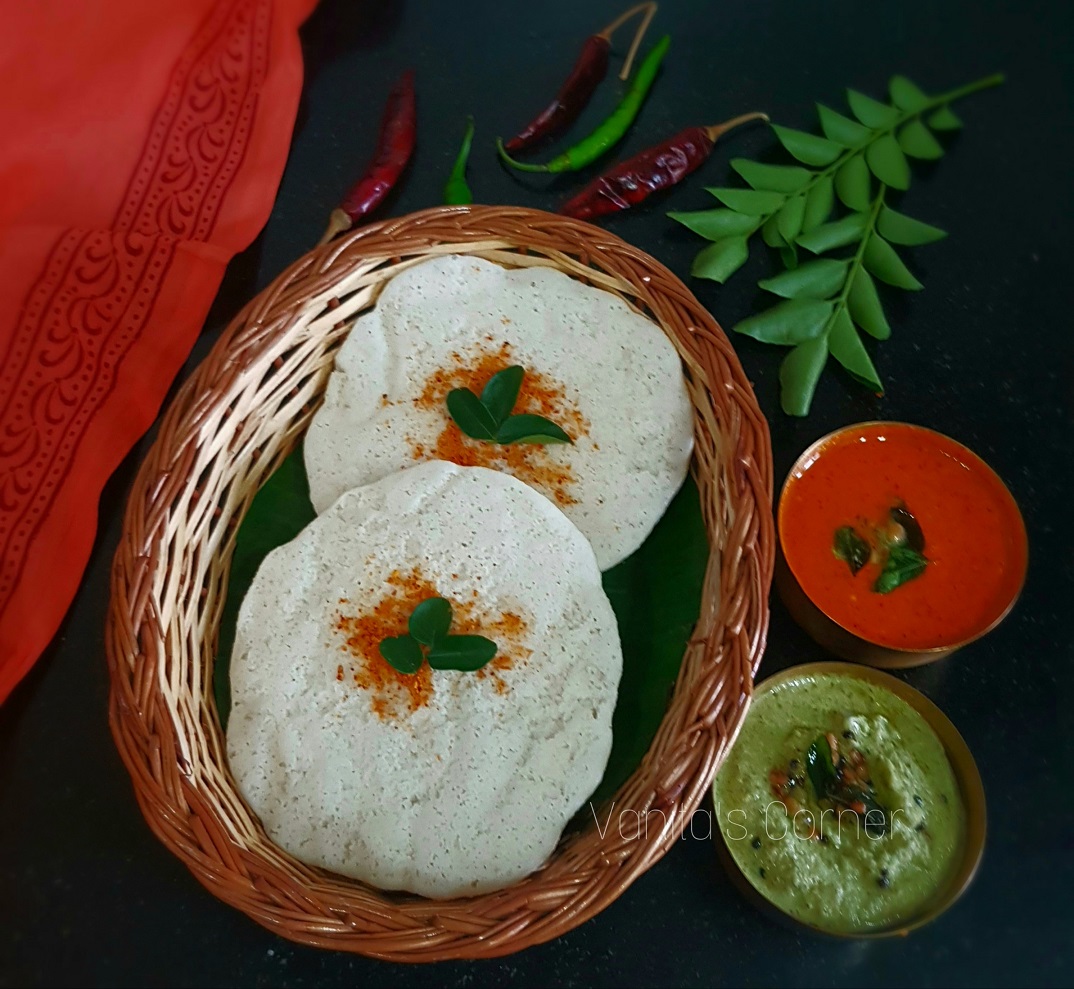 Method
Wash and soak udad dal for 3 hours.

Wash and soak rice and methi seeds for 3 hours.

Soak poha for 20 minutes.

Drain and grind udad dal, using very little water to a smooth paste.

Drain the rice and methi seeds.

Add soaked poha and blend them together to a fine paste using very little water.

In a deep vessel, mix the udad dal paste and rice paste.

Add salt as per taste.

Cover and keep the batter to ferment for seven to eight hours or overnight in a warm place.

After the batter is fermented, give a quick mix.

Now, for steaming the idlis, boil water in a clay pot.

Place a strainer on the clay pot. Spread a wet, muslin cloth on the strainer (watch video below for better understanding).

Pour a ladle of batter and spread like a thick dosa.

Cover the pot and cook for 10 to 12 minutes.

Once the idli is cooked, slowly take out the cloth alongwith idli and place it on a plate.

Reverse it and sprinkle few drops of water over it.

Now, separate the idli gently from the cloth.

Dip the cloth in cold water, squeeze out the water and repeat the same process for making more idlis.
WATCH RECIPE VIDEO:
Thank you for stopping by. If you like/ tried this recipe, leaving a comment below the post will enable more readers and cooking enthusiasts to discover these recipes. Also, if you are on Instagram, do share a picture of the dish and tag @vanitascorner to be featured in my stories.
Do follow me on Instagram, Facebook and Pinterest.
Subscribe to my youtube channel for easy video recipes.
Happy Cooking!!