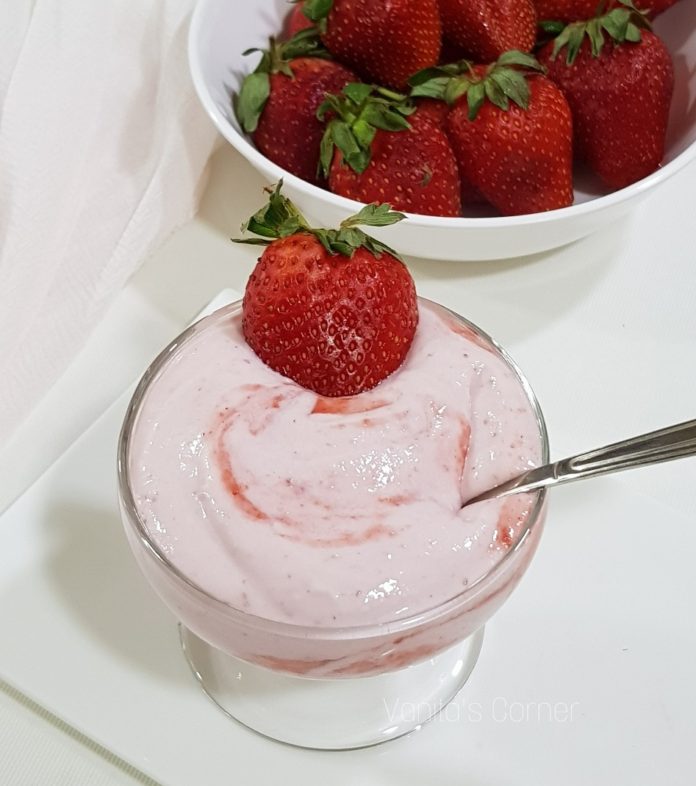 Strawberry Shrikhand prepared with fresh strawberries and hung curd is a delicious dessert.  This is a must make dessert when strawberries are available in plenty.  It is a very easy recipe with minimum ingredients. Here's the recipe: 
Ingredients
2 cups fresh curds
5 to 6 Strawberries
1 to 2 tbsp powdered sugar or as required
(Note: If the strawberries are ripe and sweet, the amount of sugar can be reduced or sugar can even be skipped)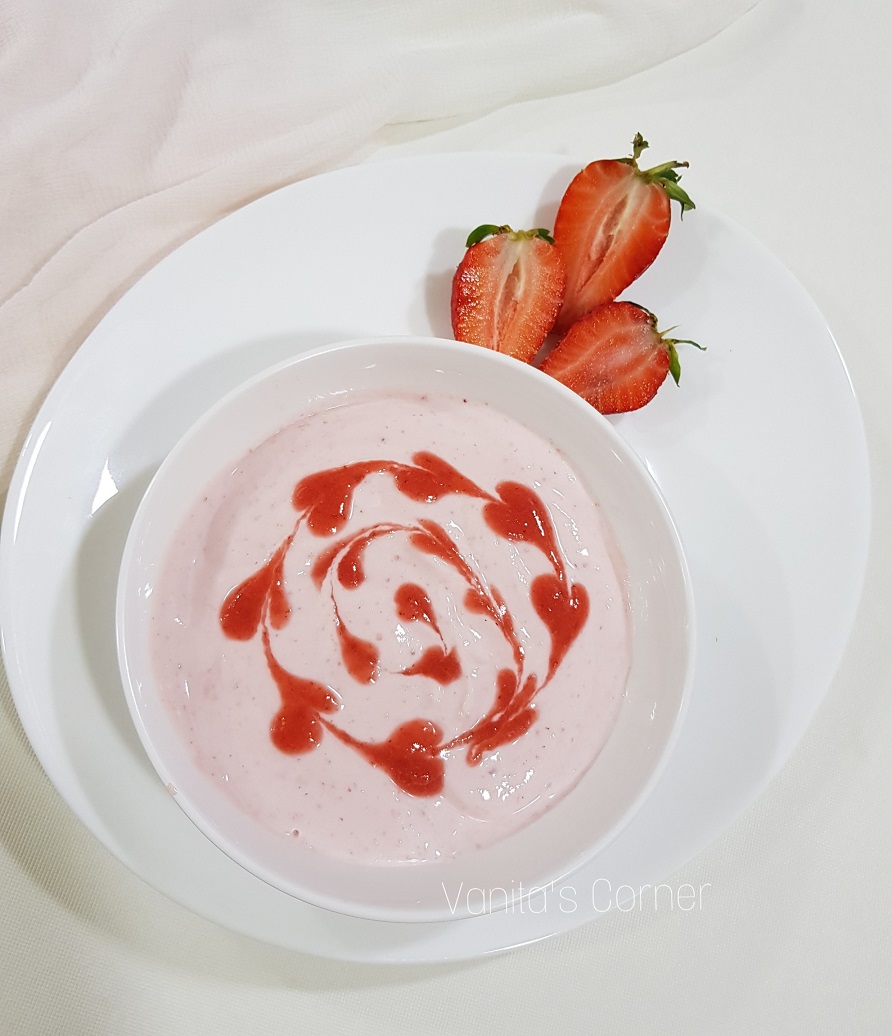 Method
Place curds in a muslin cloth.

Tie the cloth and place it on a strainer over a bowl.

Keep this in the refrigerator for 6 to 8 hours to avoid  the curds going sour. This is done to drain out the whey from the curds.

Blend the strawberries to a smooth puree.

Transfer the hung curds to a mixing bowl, add pureed strawberries, powdered sugar and mix well using a whisk or a hand blender.

Refrigerate and serve cold.
WATCH RECIPE VIDEO: 
Further I wish to draw your attention to the following recipes:
Kesar Dry Fruits Shrikhand ,Nolen Gurer Mishti Doi, Mango Shrikhand and Honey Nuts Shrikhand (sugar free).