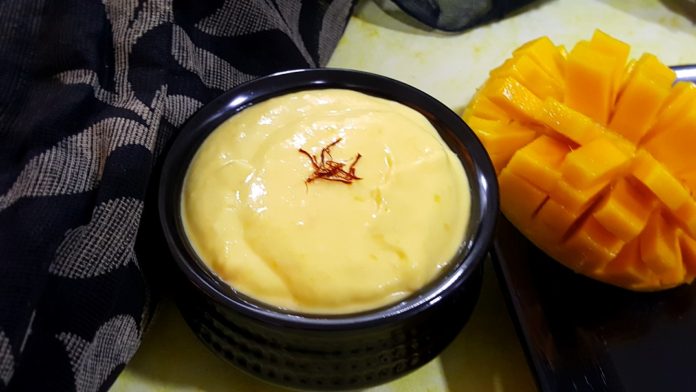 Amrakhand is a popular Maharashtrian dessert made with mango pulp and hung curds. 
Summers is India is synonymous with mangoes and various desserts made with mangoes. I didn't want the mango season pass by without making Amrakhand. Amrakhand is nothing but Mango Shrikhand. When you add mango puree to the basic shrikhand, it is called amrakhand. For Maharashtrians, shrikhand is a must have dessert for most of their festivals and during mango season, it has to be mango shrikhand. It is generally served with hot puris.
Ingredients
3 cups Curds
1/2 cup Powdered sugar  (or as required)
1 cup Mango Puree (preferably puree of Alphonso mangoes)
 few strands of Saffron / chopped nuts for garnishing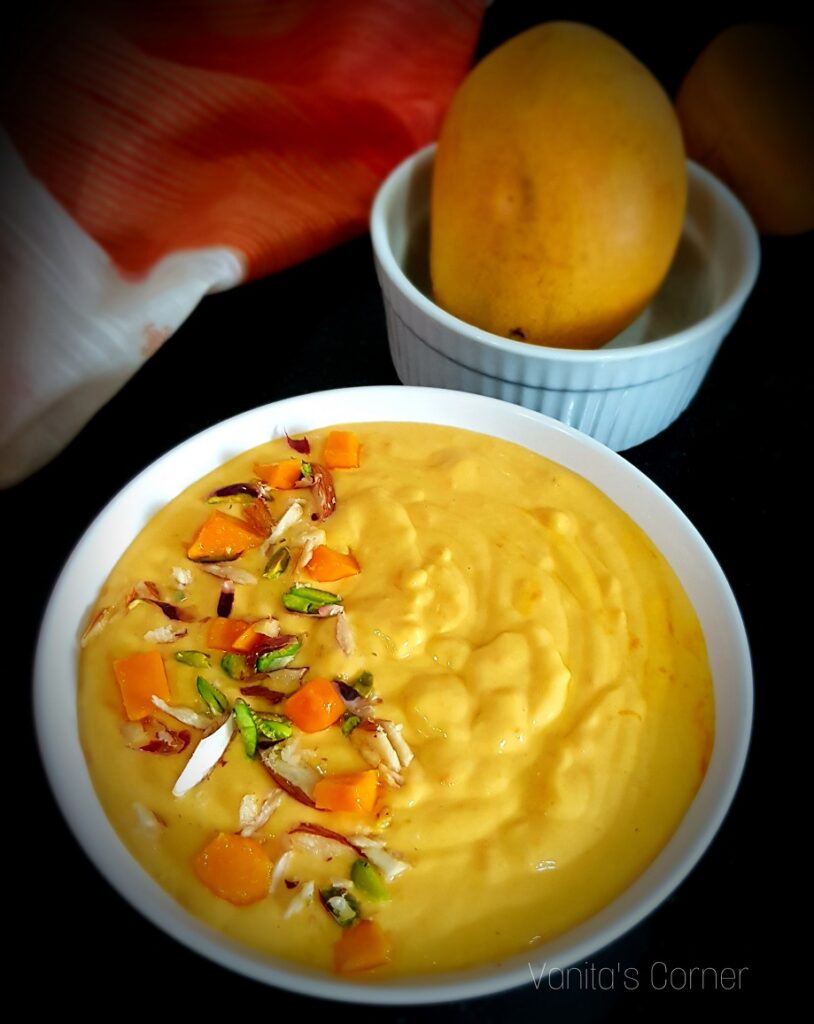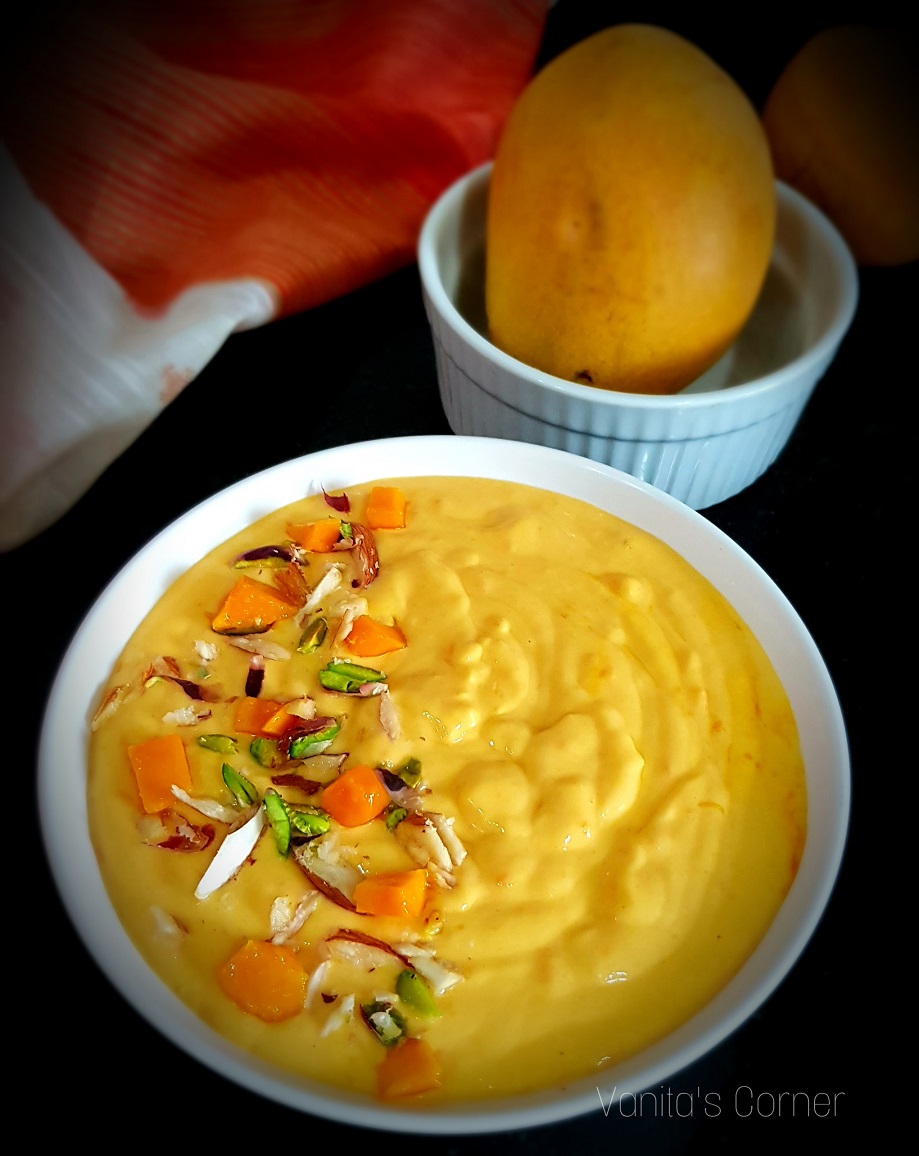 Method
Place curds in a muslin cloth and hang it overnight or for 6-7 hours to drain out the whey from the curds. Tie it and place it inside the refrigerator to avoid the curds going sour.

Transfer the hung curds to a mixing bowl.

Add powdered sugar, mango puree and blend well using a whisk or a hand blender.

Keep it in the fridge for an hour.

Garnish with saffron strands and chopped nuts. Served it chilled.
Note: I have not added cardamom powder to the shrikhand as I wanted the flavour of mangoes alone in the shrikhand. But feel free to add cardamom powder if you desire.
WATCH RECIPE VIDEO
Shrikhand lovers, do have a look at the following Shrikhand recipes:
Strawberry Shrikhand
Dryfruits Shrikhand
Honey Nuts Shrikhand (Sugar free)
Thank you for stopping by. If you like/ tried this recipe, leaving a comment below the post will enable more readers and cooking enthusiasts to discover these recipes. Also, if you are on Instagram, do share a picture of the dish and tag @vanitascorner to be featured in my stories.
Do follow me on Instagram, Facebook and Pinterest.
Subscribe to my youtube channel for easy video recipes.
Happy Cooking!!