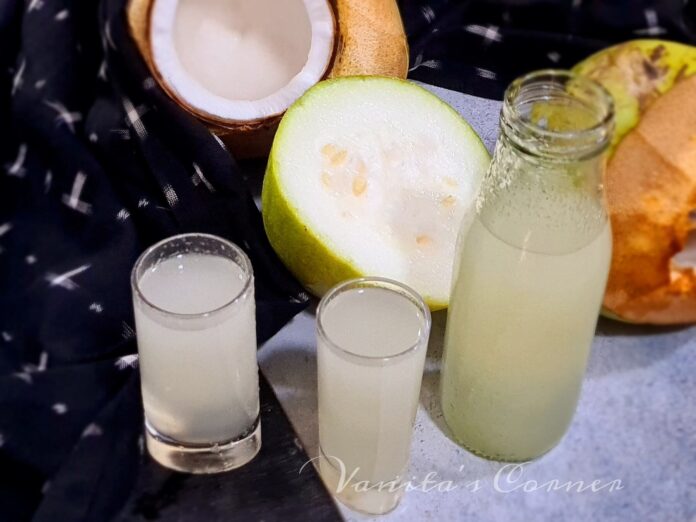 Ash gourd Coconut Juice – a blend of ash gourd juice and tender coconut water.
Ash gourd and Coconut are two of the best offerings of Mother Nature. Ash gourd is known to have multiple health benefits. Ash gourd juice consumed in the morning on empty stomach is said to eliminate toxins from the body. Coconut also known as Shreephal which means God's fruit, is full of nutrition. Coconut water is the best natural drink and is often compared to mother's milk. So a blend of ash gourd juice and coconut water is definitely a perfect drink  to start the  day.  Here is how to make Ashgourd Coconut Juice:
Ingredients
½ kg ash gourd /winter melon
2 cups of tender coconut water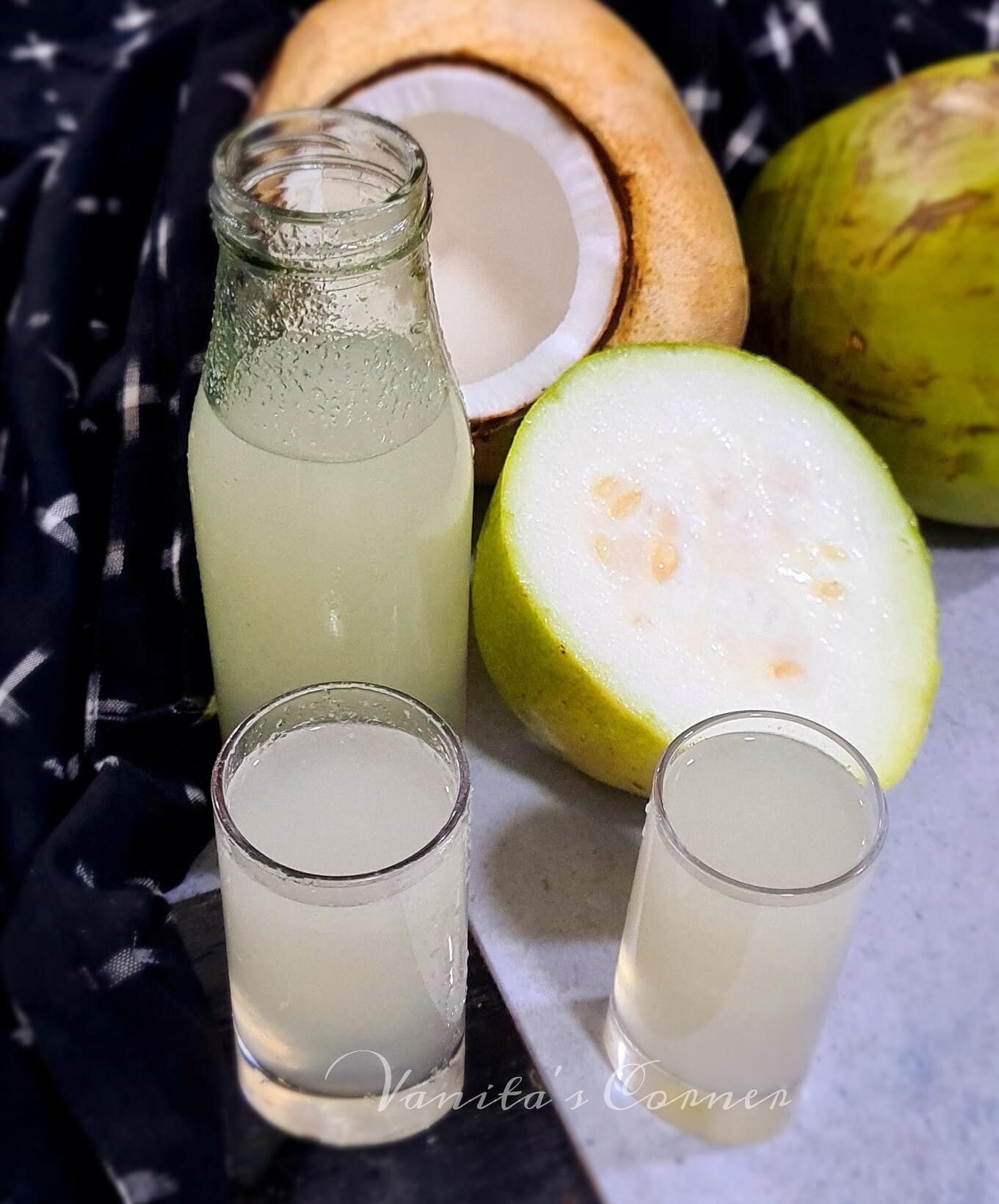 Method
Peel the ashgourd and discard its seeds.

Chop ash gourd into small pieces.

Transfer to  a blender jar.

Add ¼ cup of water or as required.

Blend to a smooth puree.

Strain the juice.

Add equal quantity of tender coconut water to ash gourd juice.

Pour ash gourd coconut juice into glasses and serve. 
WATCH RECIPE VIDEO: