Ash gourd or white pumpkin or Winter melon  is used in number of recipes like soups, curries, salads and desserts. Kashi Halwa and Agra Petha are two famous dessert/sweet made from ash gourd. This humble vegetable is known to have multiple health benefits. Naturopaths recommend a glass of raw ash gourd juice in the morning, on empty stomach, for eliminating toxins from the body. It is said to be one of the most detoxifying vegetables in Nature.  It has a cooling effect on the body and also keeps our mind alert. It is also said that consuming raw ash gourd juice daily increases intellectual capabilities of a person.
Ash gourd by itself does not have any taste as such.  So, the juice is quite insipid. It is advisable to have the juice without adding anything to it. However,  you can add lemon juice or black pepper powder or cumin seeds powder or honey to the juice to add some flavour to it. I have added lemon juice and roasted cumin seeds powder to the juice. Let us take a look at the recipe:
Ingredients
500 grams Ash gourd (safed petha)
1 lemon (nimbu)
1 tsp roasted cumin powder (jeera powder)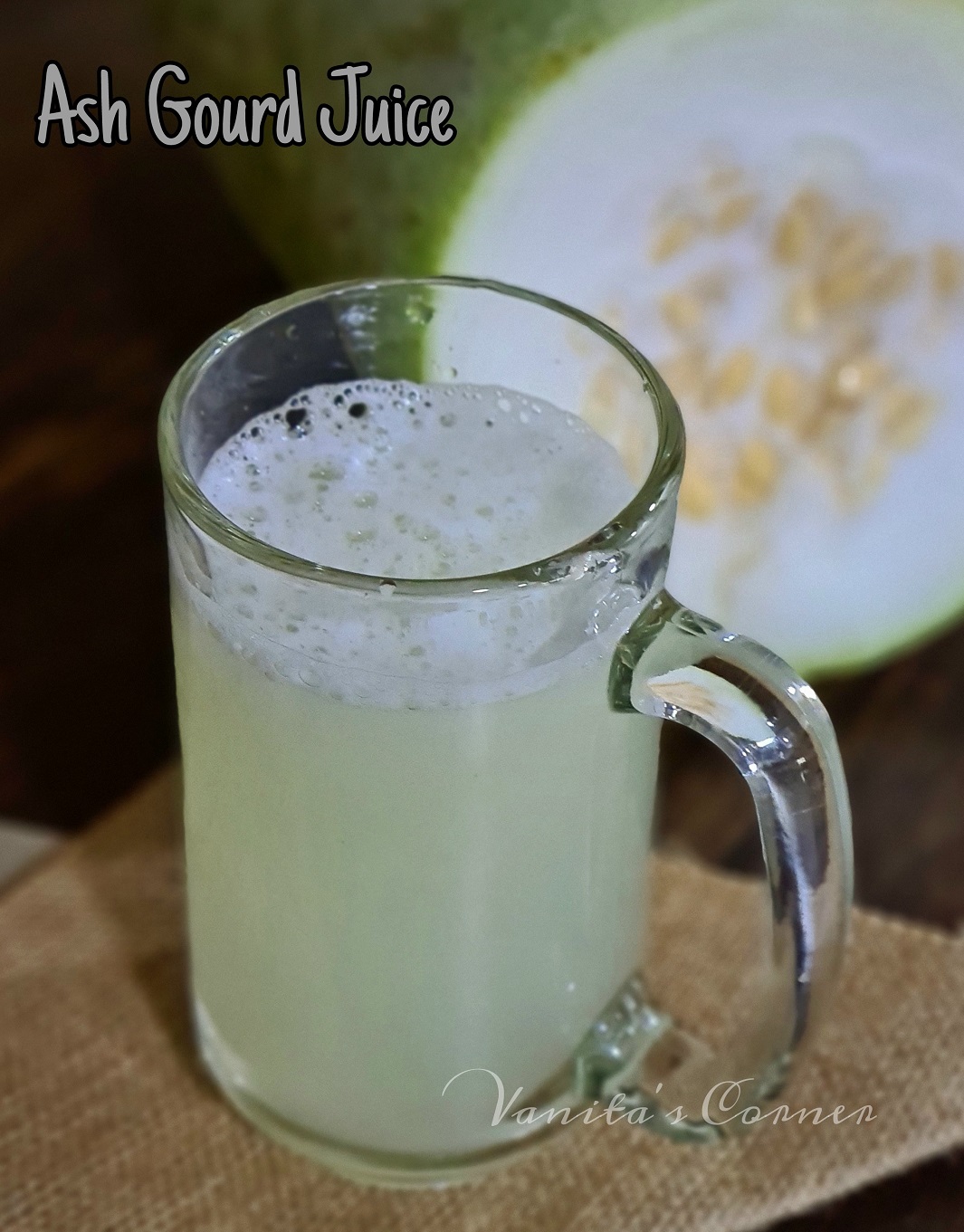 Method
Wash and peel the ash gourd.

Discard the seeds and cut into small pieces.

Transfer the ash gourd pieces to a blender jar.

Add a cup of water and blend to a smooth puree.

Strain the juice.

To the juice, add juice of one lemon, roasted cumin seeds powder and mix well.

Pour into glasses and serve.
WATCH RECIPE VIDEO:
Some other healthy juices in this blog are : Green Detox Juice, Amla Juice, ABC Juice, Morning Boost, Mixed Vegetable Juice etc.