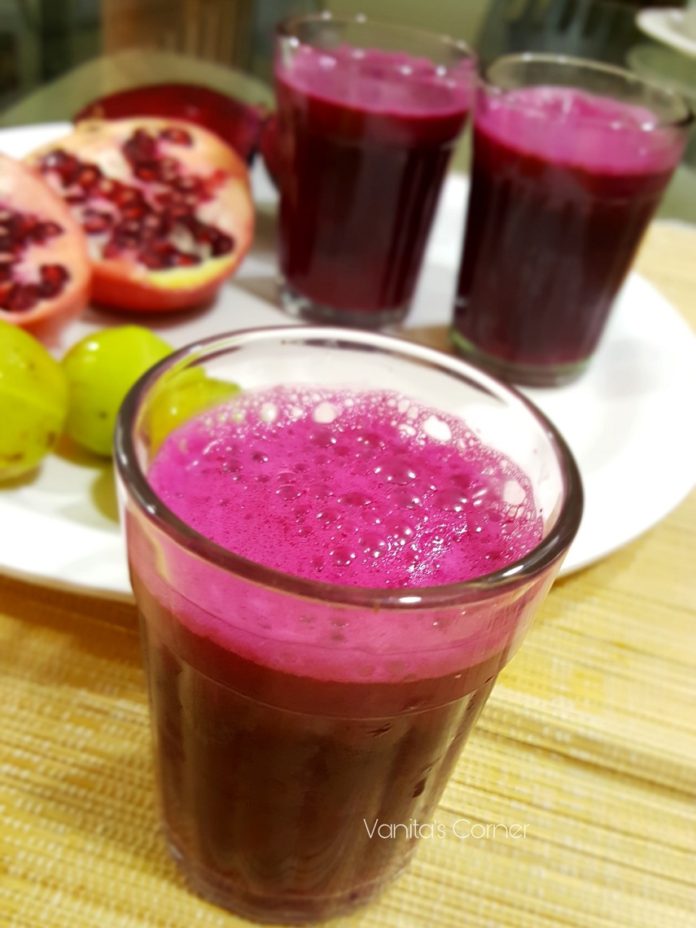 Beetroot, pomegranate and amla are all storehouses of nutrition. They are rich in antioxidants and help to boost immunity. Morning Boost is a healthy, power packed juice and consuming this first thing in the morning is like starting the day on a healthy note. Above all, it is a delicious sweet juice with a tinge of tanginess and  is sure to satisfy your taste buds. Taste and health are bundled together in this juice.
Ingredients
2 Beetroot         
2 Pomegranate
4 Amla
1 cup water
1/2 tsp rock salt (kala namak) or chaat masala (optional)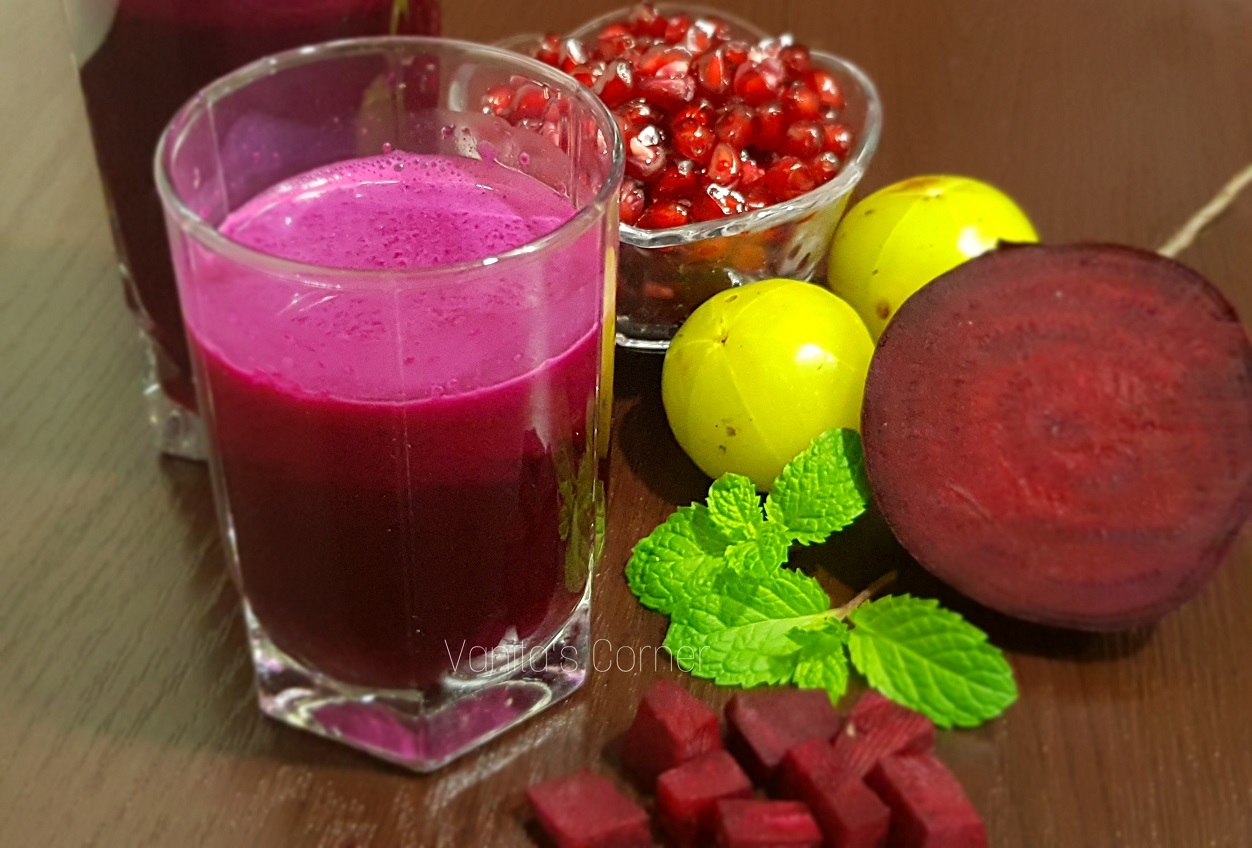 Method
Peel the beetroot and chop.

Deseed the amlas and chop them.

Cut the pomegranate and remove the seeds from it.

Blend all the ingredients together alongwith water in a food processor or a blender and make a fine puree. 

Strain the puree through a strainer and extract the juice.

Add rock salt/chaat masala  if required.

Morning Boost/ Healthy Morning juice is ready to be served.
Note:
Straining the puree is optional. The juice can be had without straining. You may have to add more water while blending, if the juice is consumed without straining.
WATCH RECIPE VIDEO:
Other Healthy Juice recipes : Ash Gourd Juice, Amla Juice, ABC Juice, Green Detox Juice, Mixed  Vegetable Juice etc.