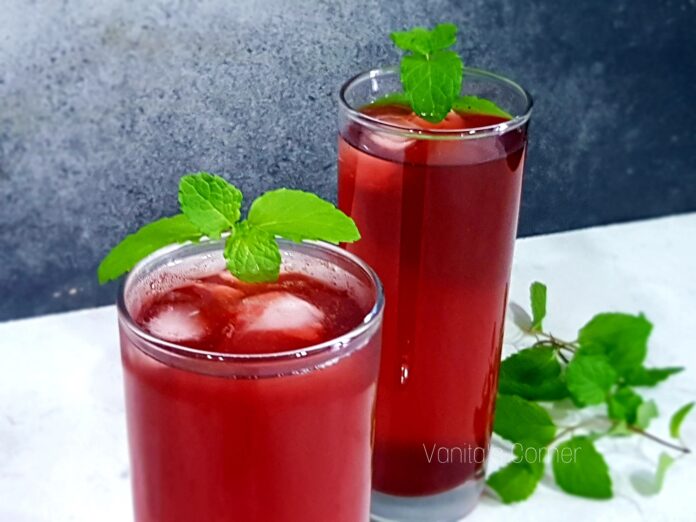 Ambadi Sharbat is one of the common and inexpensive summer coolers, popular in the rural parts of Maharashtra.
The green leafy vegetable "Ambadi" is known by different names. Ambadi is the Marathi name. In English, it is called the Roselle plant and is known as Gongura in Telugu.  Ambadi belongs to the hibiscus family of plants and has these beautiful yellow flowers with red calyx. The calyx of the flowers are used to make sharbat and also has medicinal uses. In the Western countries, roselle tea is used as a detox drink.
The sharbat can be made using fresh or dried flowers. I have used dried flowers here. Dried flowers are available online.  The sharbat is delicious, refreshing and gets a beautiful red colour from the flowers. As these flowers are sour, this sharbat with its sweet and sour taste appeals to most people.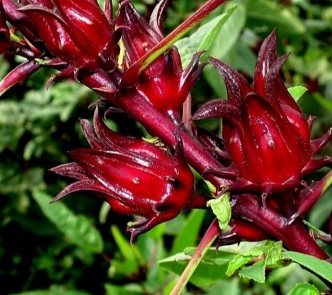 Recipe for Ambadi Sharbat
Ingredients
1/3 cup dried roselle flowers (ambadi flowers)
1 litre of water (paani)
3 to 4 tsp powdered sugar or as per taste (pisi hui cheeni)
1 tsp of roasted cumin powder (bhuna jeera powder)
½ tsp black pepper powder (kali mirch powder)
½ tsp black salt (kaala namak)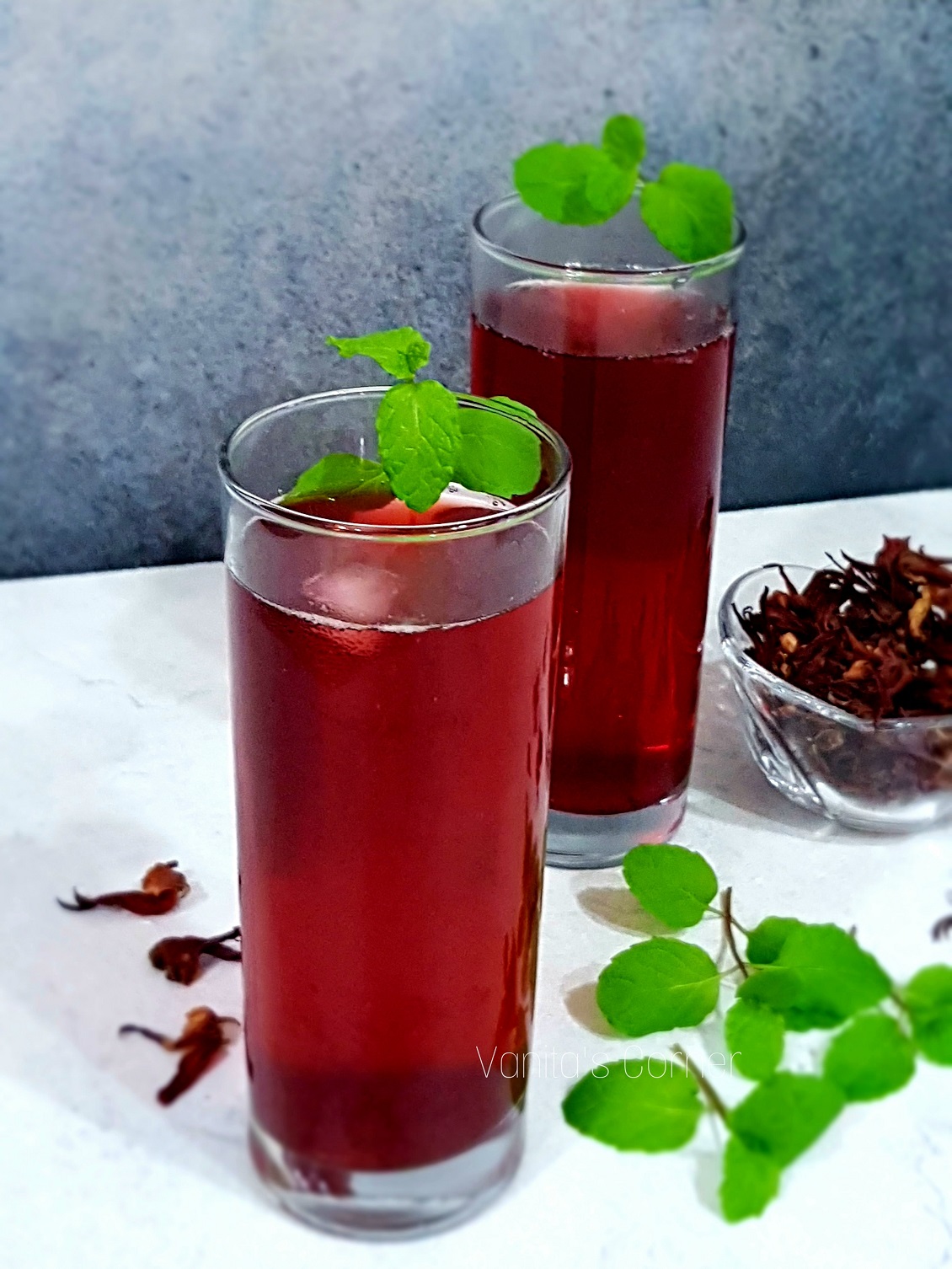 Recipe for Ambadichi Bhaji : click here
Method
Heat water in a pan.

Add dried ambadi flowers.

Allow this to boil.

Simmer for few minutes.

The flowers will start releasing its colour and nutrients.

Turn off the heat. 

Add powdered sugar, black salt, roasted  jeera powder, black pepper powder and mix well.

Cover the pan and allow the mixture to cool completely.

Strain the mixture.

Refrigerate Ambadi Sharbat and serve chilled.
WATCH RECIPE VIDEO: