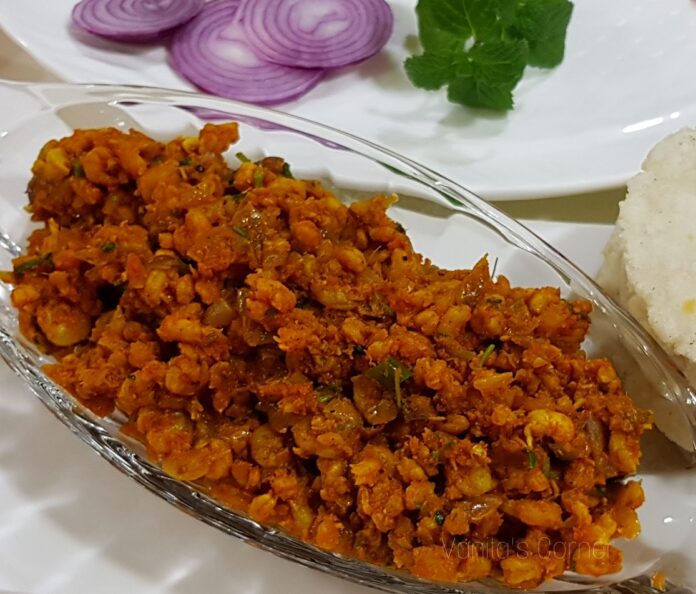 Karandis are baby prawns or mini shrimps.  Karandi masala is a semi-dry preparation which pairs well with rice bhakris or chapatis. Amongst seafood, prawns holds a special place in the heart of most non-vegetarians. There are variety of dishes prepared with prawns like prawns curry, prawns balchao, prawns pulao, Chilly garlic prawns etc.  Mini shrimps/Karandi  are very often used to make cutlets . Karandi masala is a semi dry preparation made with mini prawns and spices. Here's the recipe:
Ingredients
1 ½ cup of baby prawns, shelled
2 medium onions, finely chopped
1 tsp cumin seeds
1 tbsp ginger garlic paste
2 green chillies, finely chopped
1 tbsp oil
1 tsp turmeric powder
2 tsp red chilly powder
1 tbsp cumin-coriander powder
¾ tsp garam masala
2 tbsp chopped coriander leaves
1 tsp lemon juice
Salt as per taste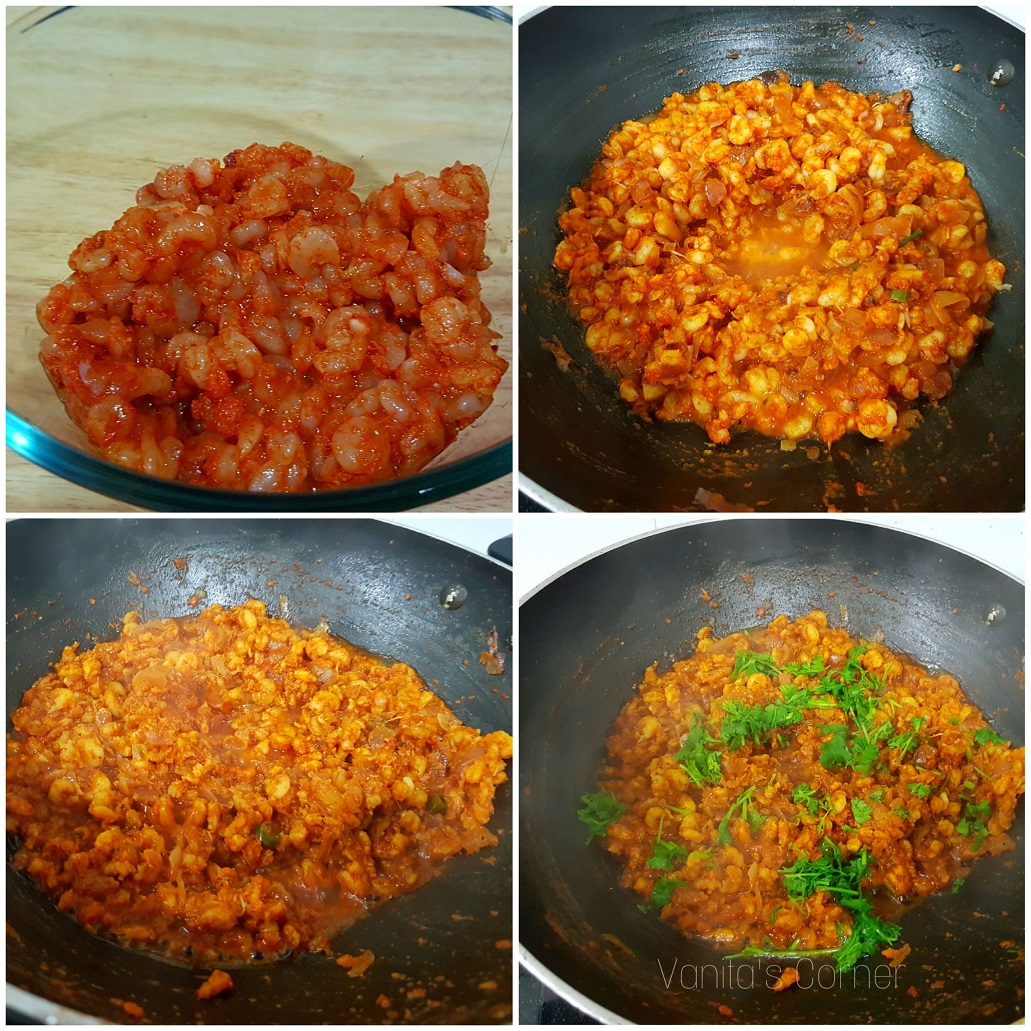 Method
Wash the baby prawns.

In a mixing bowl, add the prawns.

Add 1 tsp red chilly powder, turmeric powder, salt and mix well.

Keep aside for 15 minutes.

Heat 1 tbsp oil in a pan .

Add cumin seeds.

When the seeds start crackling, add chopped onions and chopped green chillies.

Saute till the  onions turn golden brown and aromatic.

Add ginger garlic paste and saute for few seconds.

Add the marinated prawns, remaining chilly powder, cumin-coriander powder and  garam masala. Give a mix.

Cook covered for 7 to 10 minutes.

Mini prawns does not take long to cook.

Add chopped coriander and mix.

Add salt if required. 

Turn off the flame.

Add lime juice and give a mix.

Serve hot with rice bhakris.