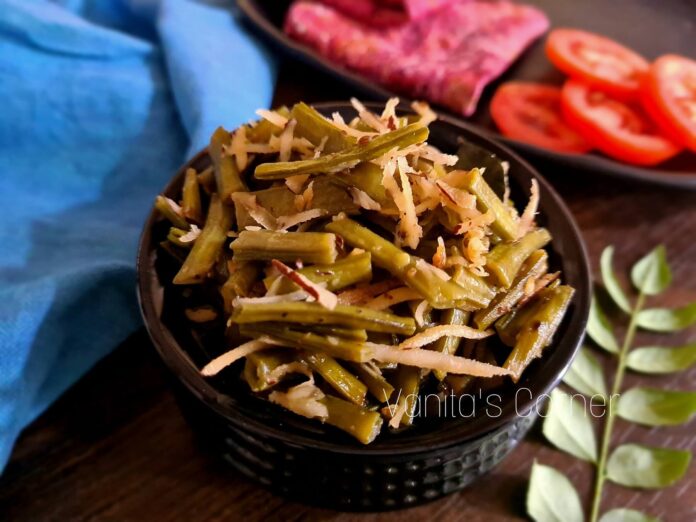 Satvik Gavaar Sabzi – Gavaar Sabzi prepared without oil, onion, garlic or any spices except green chillies.
Satvik diet/food is known to have positive impact on the mind and body. Of late, I have been closely following www.satvikmovement.com.  Satvik Movement is a non-profit health education platform. They teach people how to cure their chronic diseases through food, without medicines.  To know more about Satvik lifestyle, you can visit their website.
At Satvik Movement, they promote cooking of vegetables in clay pots, without oil, onion, garlic and spices. To the uninitiated, vegetables prepared in this manner may appear to be bland. However, using this method, you actually can relish the taste of the vegetables instead of the spices. Following their guidelines, I have curated certain satvik sabzi recipes. I have already shared the recipe of Satvik Ivy gourd sabzi. Today, I am here with Satvik Gavaar sabzi.  Surprisingly, this-not-so-loved-vegetable by many, also turns out tasty when cooked with bare minimum ingredients.
This Sabzi is made without oil, without onion, garlic or any spices. The only ingredients used are green chillies, curry leaves, rock salt and grated coconut.  Due to grated coconut, the sabzi turns out very tasty and makes up for the absence of oil. So, here is how to make Satvik Gavaar sabzi.
Ingredients
1 ½ cups of chopped cluster beans (gavaar)
1 green chilly (hari mirch), roughly chopped
few curry leaves (kadi patta)
1 tsp carom seeds (ajwain)
1 tbsp jaggery (gud)
½ cup grated fresh coconut (nariyal)
rock salt as per taste (sendha namak)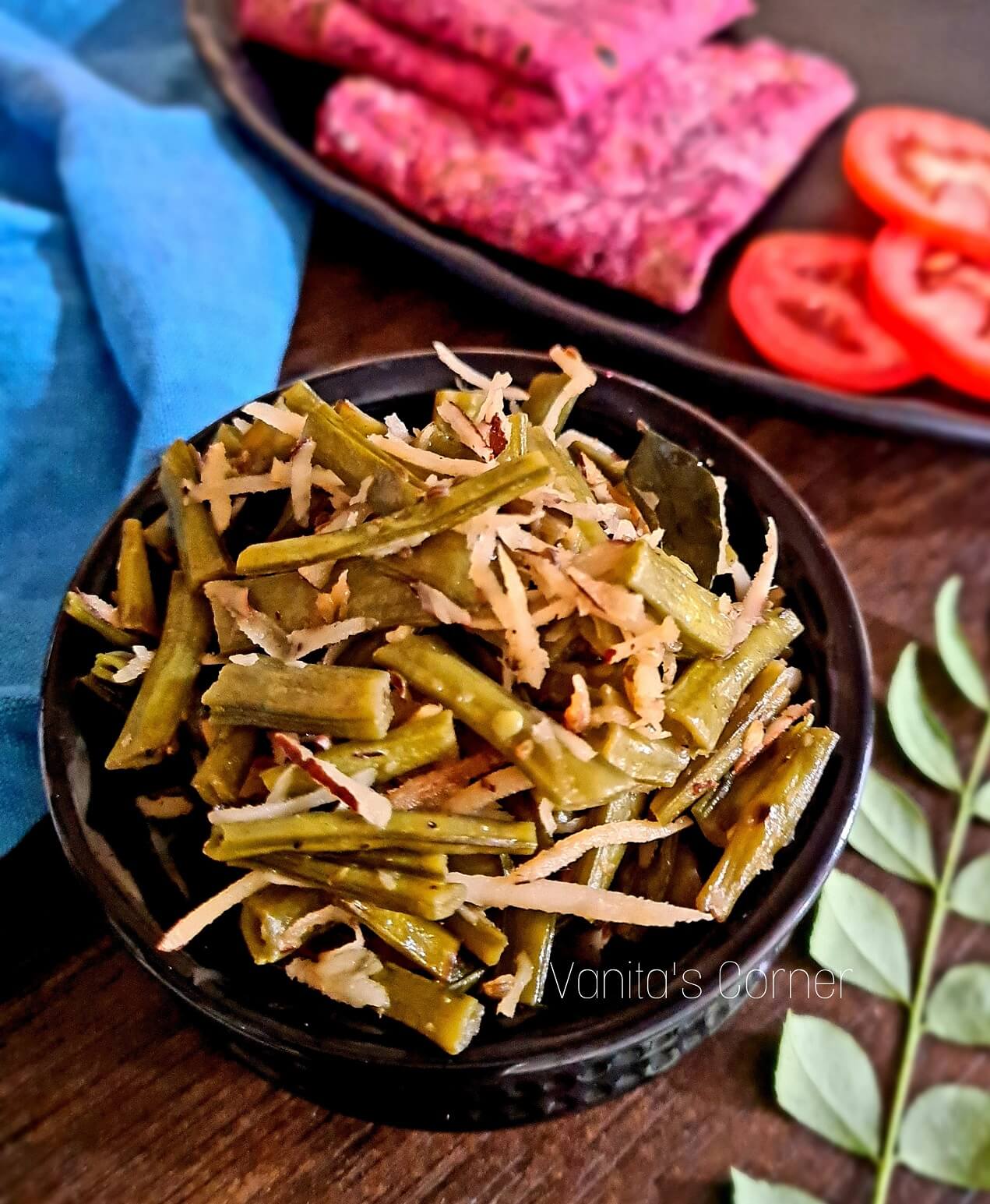 Method
Heat a clay pot.

Add carom seeds.

Dry roast the carom seeds for few seconds.

Add chopped cluster beans into the clay pot.

Add curry leaves, green chillies and  jaggery. Mix well.

Add ¼ cup of water.

Close the lid.

Cook on low flame for 10 to 15 minutes.

You can keep checking in between to see if the water has dried up and if you need to add water.

Once the cluster beans are almost cooked (not completely cooked), turn off the heat.

Add rock salt and grated coconut into it. Mix well.

Close the lid and keep covered for 10 minutes allowing it to cook in its own steam.

Serve hot with chapatis.
WATCH RECIPE VIDEO: