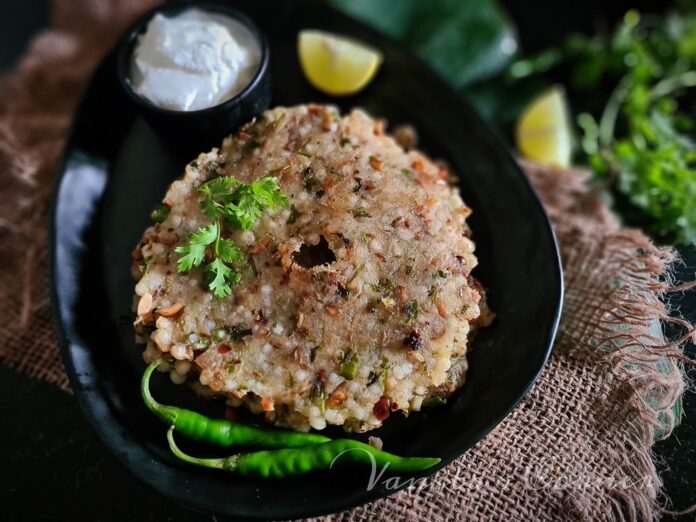 Sweet Potato Sabudana Thalipeeth – crispy flatbread made using sago (sabudana) and sweet potato
Thalipeeth is a common Maharashtrian breakfast dish.  Sabudana thalipeeth is a kind of pancake which is made with sabudana, potatoes, peanut powder and spices. It is mainly prepared during fasts.  Sweet potato Sabudana thalipeeth is made using sweet potatoes instead of potatoes.
Sweet potatoes are a good source of fiber, vitamins and minerals. Thaipeeth made with sweet potato and sabudana makes for a hearty meal  and is sure to keep you energised on a fasting day. Moreover, these thalipeeths are made using minimum oil . Hence, they make for a healthy meal for fasting days as compared to fried sabudana vadas, which is commonly eaten during fasts.
Here's the recipe for Sweet Potato Sabudana Thalipeeth:
Recipe
1 cup sago (sabudana )
1 large sweet potato (shakarkand/ratalu)
2 green chillies, finely chopped  (hari mirch)
½ cup roasted and powdered peanuts (mungphali)
1 tbsp cumin seeds (jeera)
¾ cup chopped fresh coriander (hara dhaniya)
rock salt as per taste (sendha namak)
1 tbsp lemon juice (nimbu ka ras)
Oil for cooking thalipeeth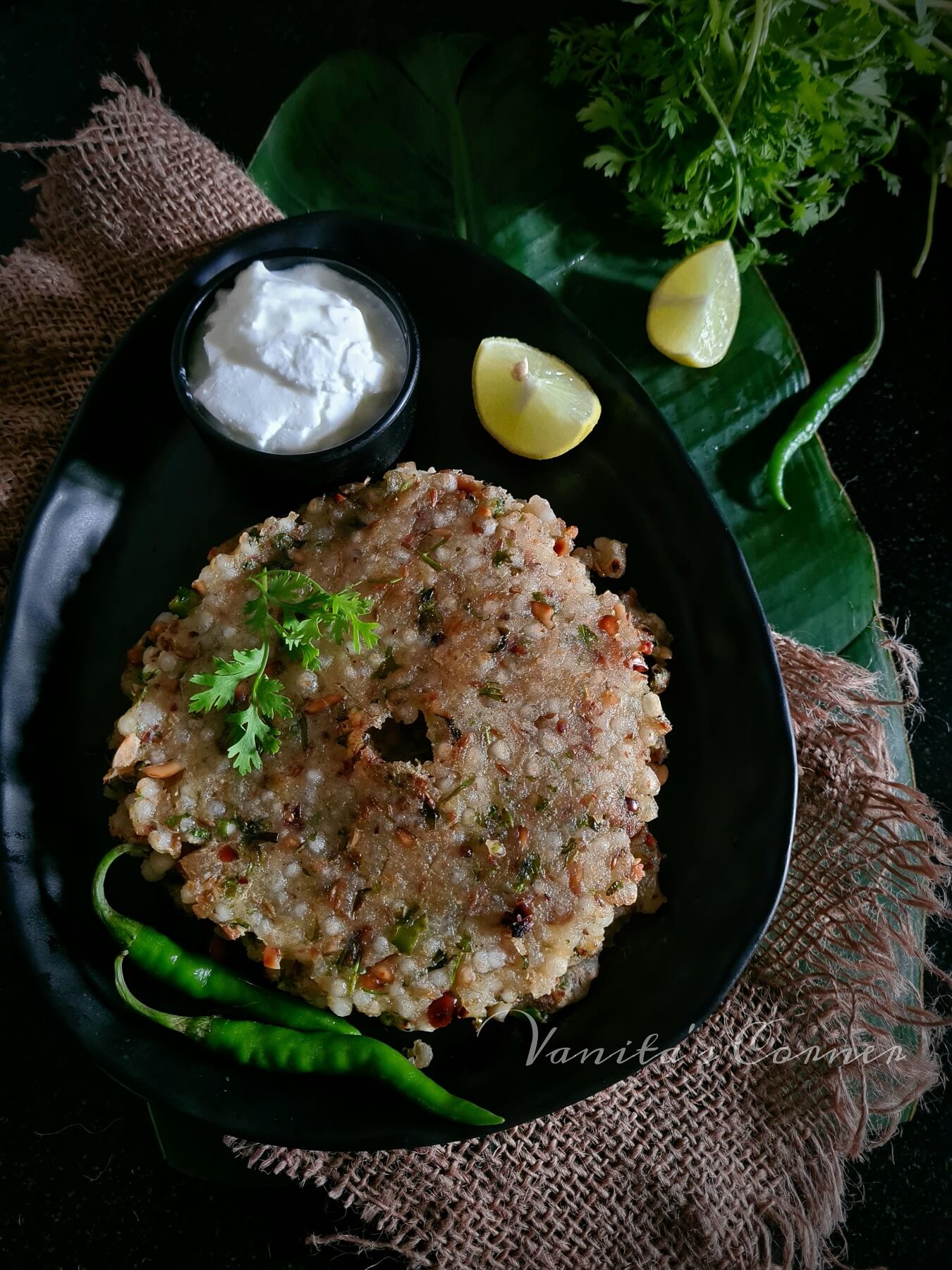 Method
Wash and soak sabudana in water for 4 to 5 hours or overnight. 

Boil the sweet potato, peel and mash .

Drain the water from sabudana.

In a mixing bowl, add the sabudana, mashed sweet potatoes,  chopped green chillies, cumin seeds, peanut powder, rock salt and coriander leaves.

Mix the entire mixture very well. Add lemon juice and mix.

Take a portion of dough and place it on a butter paper.

Use your finger tips to pat the dough into a flat shape.

Make a hole in the centre of the thalipeeth.

Heat a pan.

Place the thalipeeth on the pan.

Drizzle some oil on the hole in the centre of the thalipeeth and on the edges of the thalipeeth.

Cook both the sides evenly till brown spots appear on the thalipeeth.

Serve hot with curds.
Note: In case, you do not eat coriander leaves during fasts, you can skip them.
WATCH RECIPE VIDEO: