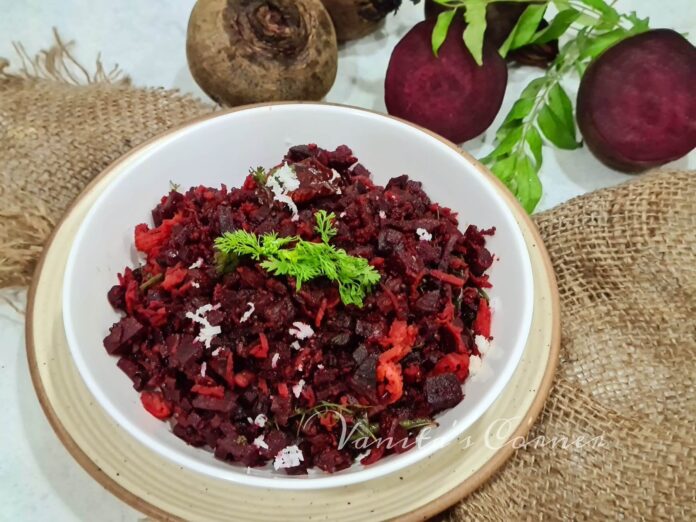 Beetroot stir fry – a simple South Indian style sabzi.
Beetroot is known to have multiple  health benefits. It is an excellent source of iron, rich in antioxidants and is great for maintaining hemoglobin levels. Hence, it is advisable to add beetroot to our diet. There are many ways in which beetroot can be included in our diet. They can be used to make sabzis, parathas, dosas, salads, raitas, rasams, juices, falafel, hummus and so on.
Beetroot stir fry is a simple South Indian style preparation. I have added Mangalore curry powder to this sabzi which makes it more flavourful.
Ingredients
3 beetroots
1 small onion, chopped
1 tsp oil
1 tsp mustard seeds
1 tsp split black gram (udad dal)
½ tsp asafoetida (hing)
1 dry red chilly
few curry leaves
2 ½ tsp Mangalorean curry powder
½ cup fresh, grated coconut
salt as per taste
2 to 3 tbsp chopped coriander leaves for garnishing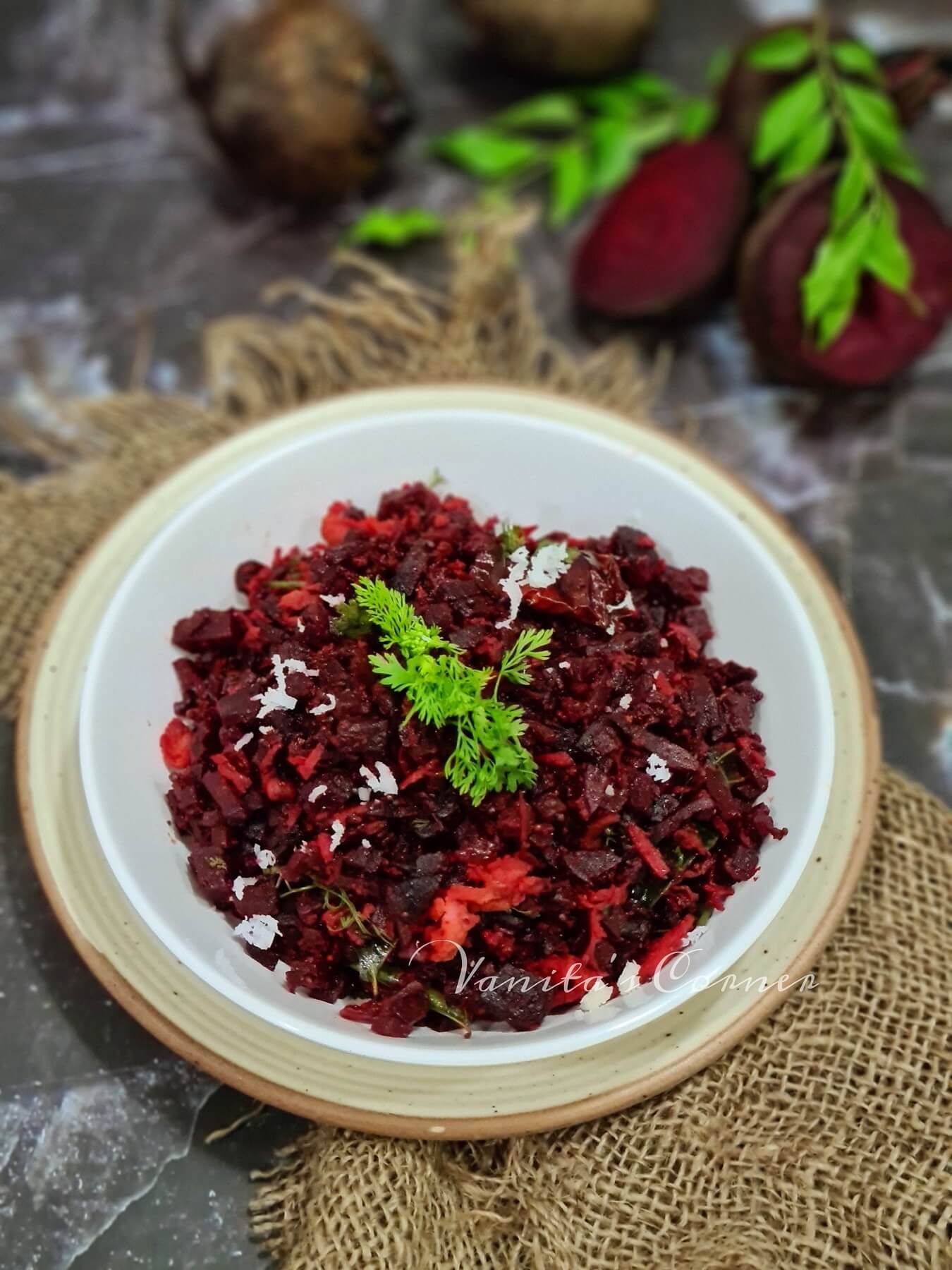 Method
Peel the beetroots and cut into tiny cubes. Keep aside.

Heat oil in a pan.

Add mustard seeds, udad dal, hing, dry red chilly and curry leaves.

Saute for few seconds.

Add chopped onion.

Saute for 2 to 3 minutes on low flame.

Add chopped beetroots.

Add salt and mix well.

Cover and cook on low flame for 8 to 10 minutes.

Add mangalore curry powder, grated coconut and mix well.

Cover and cook for 2 more minutes.

Garnish with chopped coriander.

Serve hot.
WATCH RECIPE VIDEO: