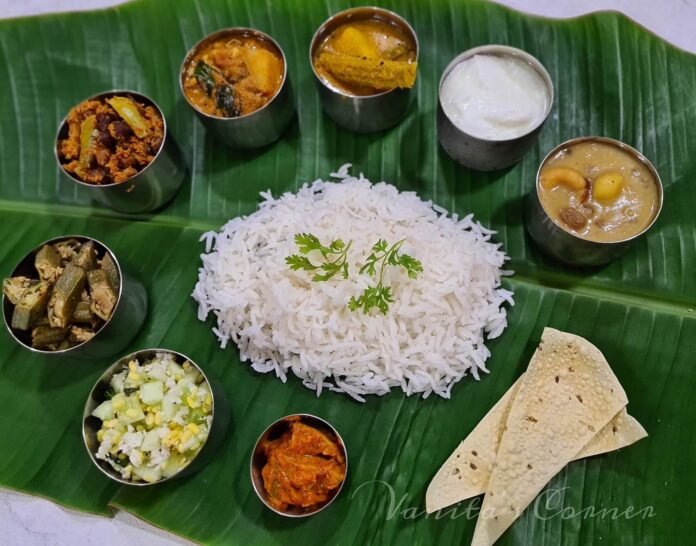 Mangalorean Janmashtami Meal consisting of variety of vegetable preparation, rice and kheer.
Today, on the occasion of Janmashtami, prepared a traditional Mangalorean meal. There are certain dishes which are typically made on this day, for eg: Tendli Chana Sabzi, Mixed vegetable sambhar, moong dal payasam, moong potato sabzi etc. Since childhood, I have seen my mom making all these items on Janmashtami, Ganesh Chaturthi ,Dussehra and the meal was served on plantain leaf.  We used to invite our neighbours to have lunch with us. It used to be a joyful experience and those memories will forever be cherished.  
My Janmashtami lunch today consists of rice, pickle, papad, Kadle Manoli Sukka, Padengi Batata Ghasi, Mixed Vegetable Sambhar, Moong Dal Kosambari, Bhindi Upkari, Curds and Moong Dal Payasam. The recipe for each item is given below. Click on the name of the dish to read the recipe:
Kadle Manoli Sukka (Tendli Chana Sukka)

Padengi Batata Ghasi (Sprouted moong and potato curry)
Moong Dal Kosambari (Cucumber Moong Dal Salad)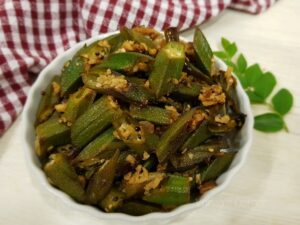 Moong Dal Payasam (Moong Dal Kheer)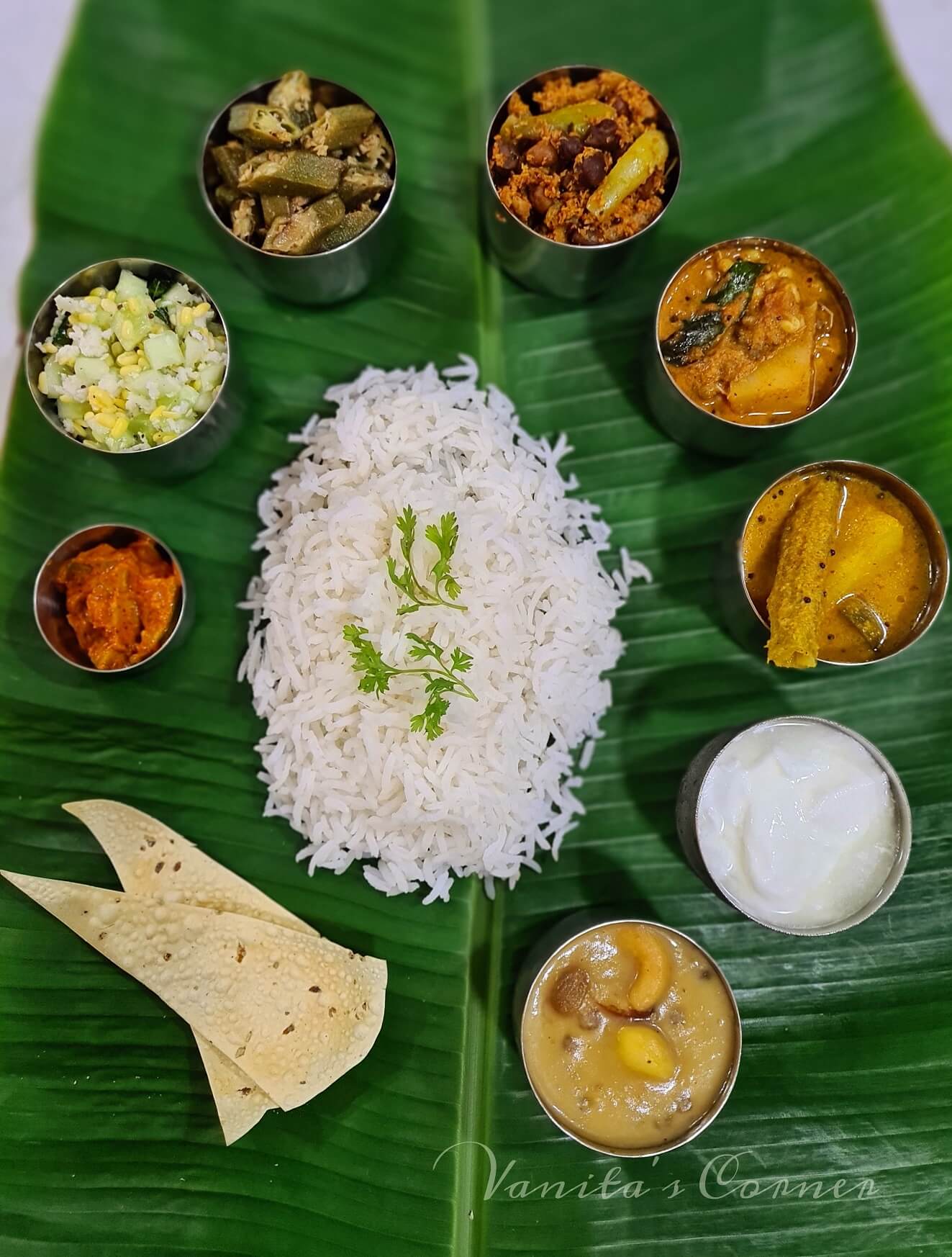 Happy Cooking !!