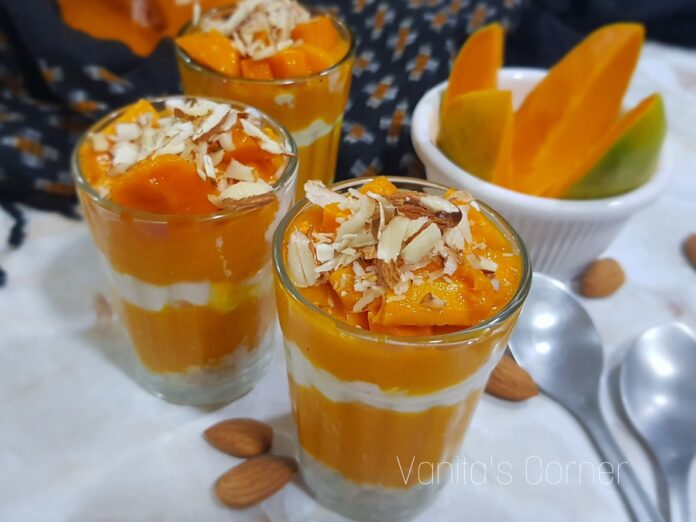 Oats Mango Parfait – An interesting breakfast dish using oatmeal, curds and mangoes
Studies show that oatmeal is rich in soluble fibers and  anti-oxidants.  It stabilises blood sugar and boosts overall health. Hence, it makes for a healthy breakfast option.  It  can be included in our diet in number of ways. Eating oatmeal need not be a boring affair of just making a simple oats porridge. Rather you can make delicious dishes like Oats idli, Oats Dhokla, Oats Cutlets , Oats parathas and so on.  Since, mangoes are now available in plenty, another interesting breakfast dish for this season is Oats Mango Parfait. Easy to prepare, high on taste, this delicious breakfast dish is sure to tantalize your taste buds.  Here goes the recipe:
Ingredients
½ cup of Quaker Oats
1 cup of hung curds (chakka dahi)
a tbsp of honey (shahad)
1 cup of mango puree (preferably Alphonso) (aam ras)
¾ cup of chopped mango (kate aam)
4 tsp of almond slivers (barik kate badam)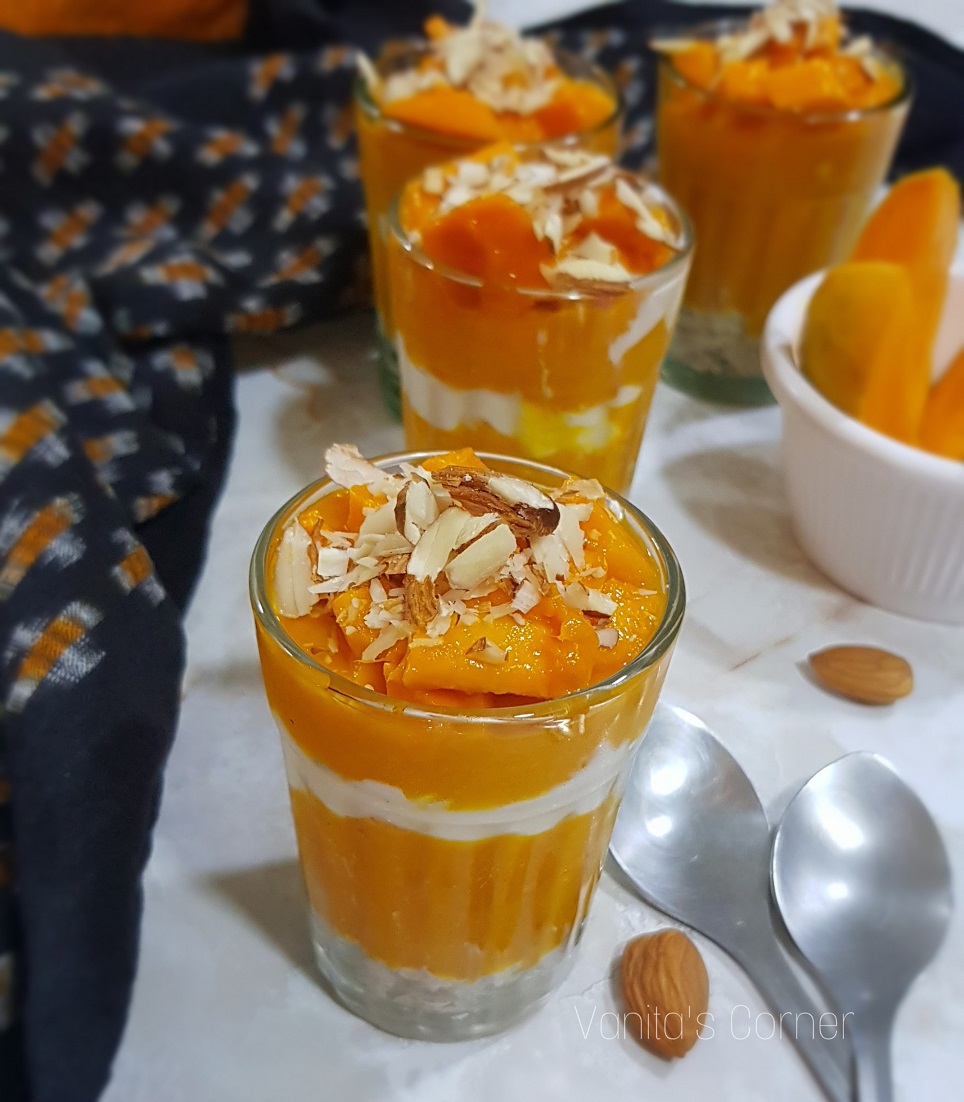 Method
Heat a pan and dry roast the oats for 3 to 4 minutes.

Allow the roasted oats to cool completely.

In a bowl, add hung curds and honey.

Mix well and keep aside.

In a mixing bowl, add  the roasted oats.

Add 2 tbsp curd honey mixture.

Give it a good mix. Keep this aside.

Now, in a serving glass, add 1/4th portion of the oats curds mixture.

Then layer it with 2 tsp of mango puree.

Add 1 ½ tbsp of curd honey mixture.

Again, add 2 tbsp of mango puree.

Top it with 2 to 3 tsp of chopped mangoes.

Garnish with 1 tsp almond slivers.

Oats Mango Parfait is ready to be served.
WATCH RECIPE VIDEO: