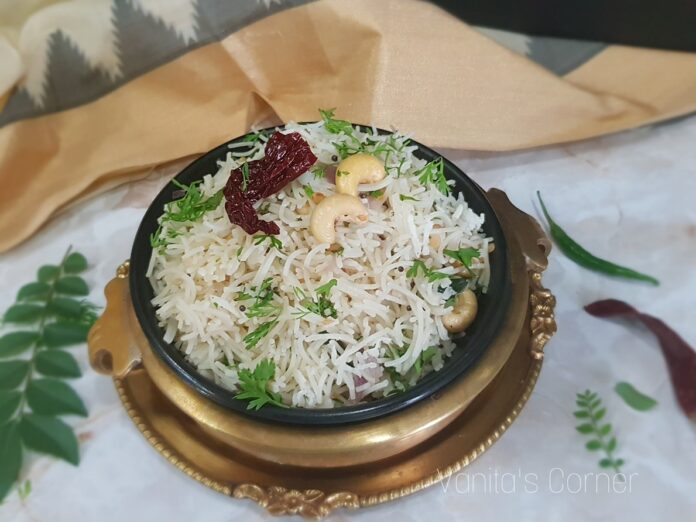 Rice Vermicelli upma is a simple, quick South Indian breakfast dish/evening snack made using rice vermicelli. Rice Vermicelli / Sevai/ Shavige (Kannada) / Semai da adde (Tulu*) is a popular dish throughout South India.
Making of sevai at home is a lengthy process. It involves soaking of  rice, grinding the rice, making dumplings of the rice paste, steaming them and pressing the cooked dumplings using a sevai press. However dried sevai packets are easily available in stores. I have used MTR rice vermicelli  to make this upma. Cooking time for sevai will vary depending on which brand of sevai is used. MTR sevai took me around 8 minutes to cook. However, the sevai that is available at Mangalore stores are very thin and gets cooked in 2 minutes after dropping into the boiling water.
* Tulu – language spoken in the south west part of Karnataka.
Sevai can be used for making a number of dishes like sevai upma, lemon sevai, mixed vegetable sevai, sevai kheer etc. Rice Vermicelli upma is a simple, tasty and quick preparation which also makes for a healthy lunch box dish for kids. Here goes the recipe:
Ingredients
2 cups Rice vermicelli (rice sevai)
1 tbsp  clarified butter (ghee)
1 tsp mustard seeds (sarso/rai)
1 tsp split black gram (udad dal)
1 dry red chilly (sookhi laal mirch)
Few curry leaves (kadi patta)
1 tsp finely chopped ginger (adrak)
8 to 9 cashew nuts (kaju)
1 medium sized onion, finely chopped (pyaaz)
2 green chillies, chopped (hari murch)
Salt as per taste (namak)
1 tbsp sugar (cheeni)
½ cup grated fresh coconut (nariyal)
¼ cup chopped fresh coriander leaves (hara dhaniya)
Recipe for Rava Upma,  Broken Wheat Upma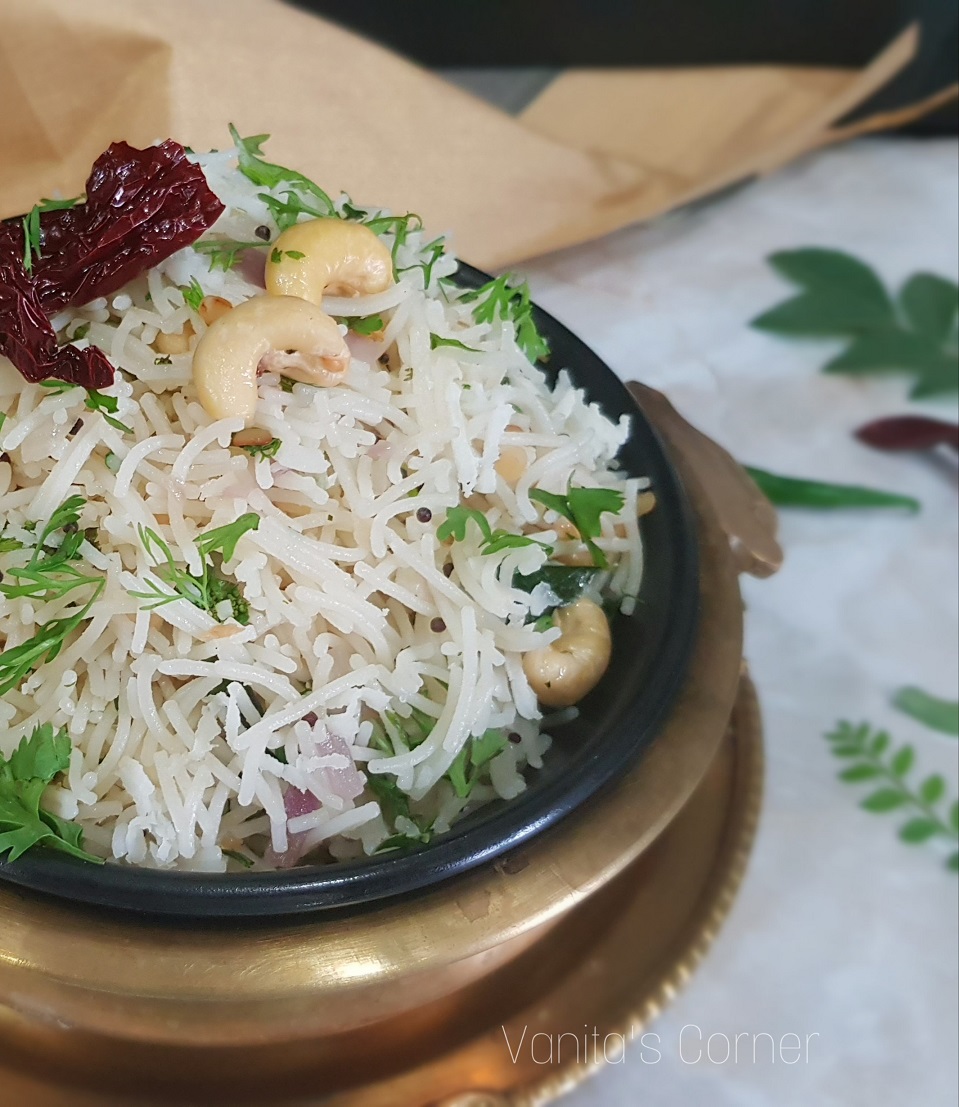 Method
Heat 4 cups of water in a pan.

Bring the water to a roaring boil.

Add the rice vermicelli into boiling water.

Cook for 5 to 8 minutes. (Cooking time of sevai will vary depending on the brand of sevai. Some sevais are very thin and does not take more than 2 minutes  to cook)

When the sevai is cooked, turn off the heat.  Strain the sevai and keep aside.

Heat ghee in a pan.

Add mustard seeds, udad dal, dry red chilly, curry leaves and saute for few seconds.

Add cashew nuts and saute for few seconds.

Add chopped onion, chopped green chillies and saute till the onions turn soft and change its colour.

Add salt, sugar and mix well.

Now, add the cooked sevai and give a gentle mix.

Add grated coconut, chopped coriander leaves and give a mix.

Rice Vermicelli Upma is ready to be served.
WATCH RECIPE VIDEO :