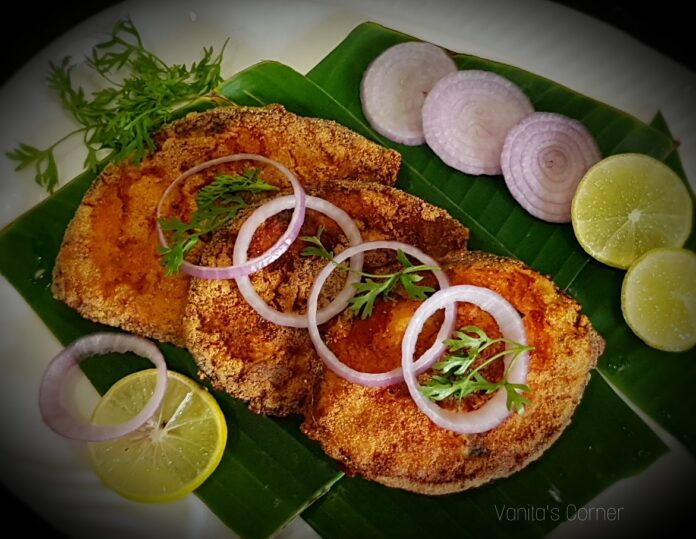 The days when you want to resort to some quick recipes and yet want to put together a tasty delicious meal, Surmai fry with simple dal rice is the answer.  Surmai (Seer fish) is a fleshy fish with minimal bones. Surmai basically does not have a taste of its own but readily absorbs the flavour of the spices it is marinated in.  The marinade that you use takes the taste of the surmai to a different level altogether.
Some other fish recipes on this blog are Pomfret Fry, Pomfret Curry, Amritsari Fish, Bombil Curry, Andhra style fish curry and Stuffed Pomfret.
Ingredients
6 Slices of Surmai (Seer fish)
1 tsp turmeric powder
2 tbsp red chilly powder
2 tbsp lemon juice
2 tbsp ginger garlic paste
Salt as per taste
3 tbsp rava (semolina)
1 tbsp rice flour
Oil for frying the fish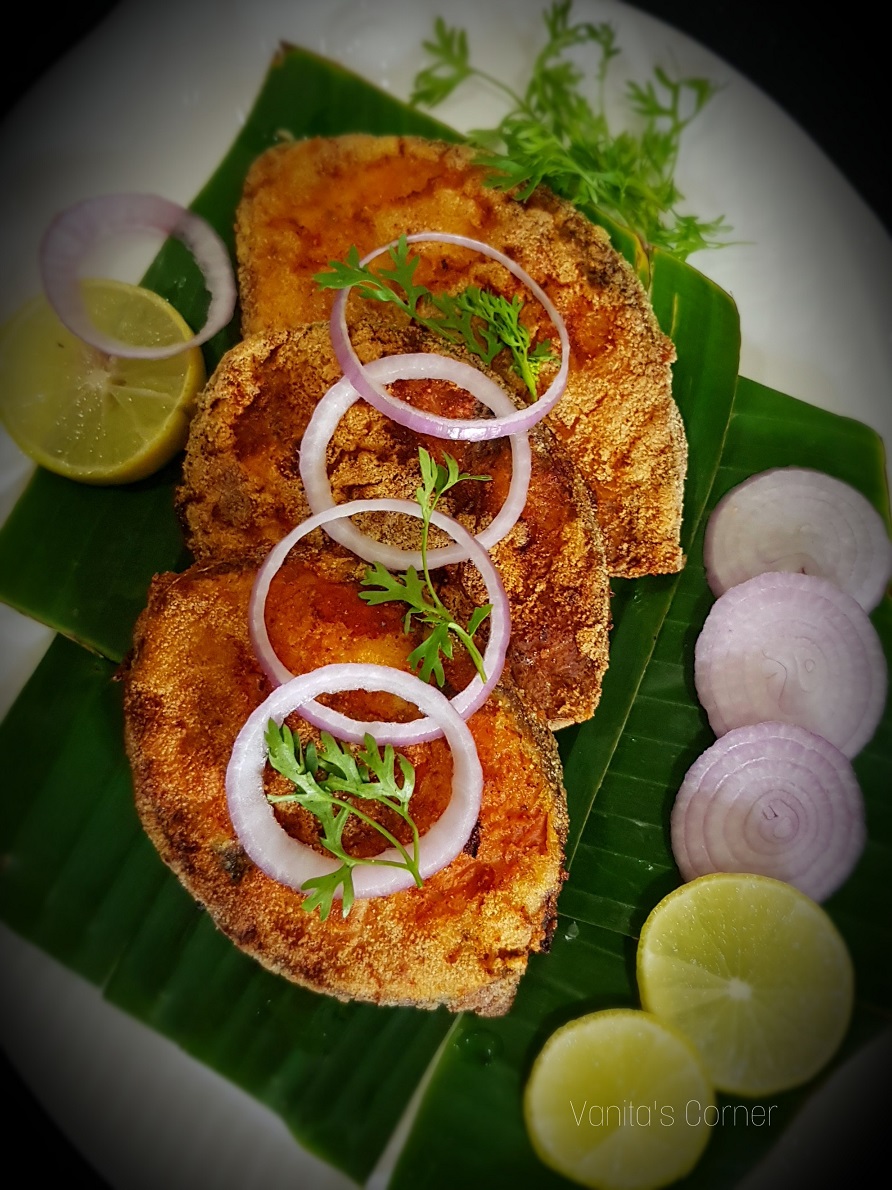 Method
Marinate fish slices with turmeric powder, red chilly powder, ginger-garlic paste, lemon juice and salt.

Ensure that each slice of fish is coated well with the masalas.

Keep aside for 30 minutes.You can keep in the refrigerator.

In a mixing bowl, combine rava (semolina) and rice flour together.

Coat the marinated fish slices with rava and rice flour mixture.

Heat oil in a pan. Shallow fry the fish from both sides until golden brown on medium heat. Serve Surmai fry with onion slices and lemon wedges .      
WATCH RECIPE VIDEO