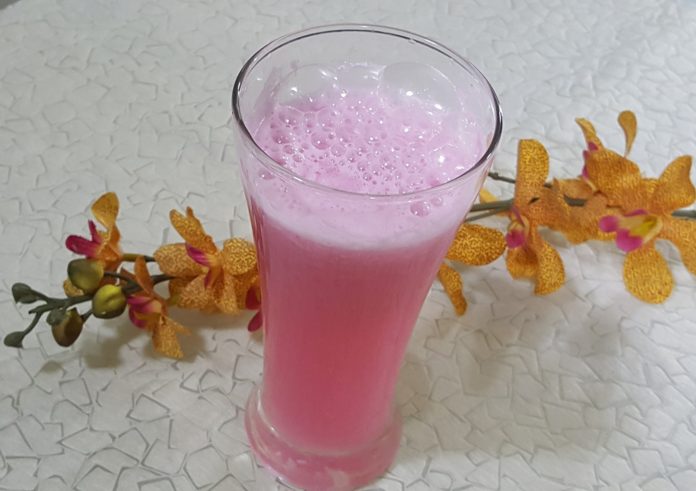 Summer is here and it can really leave you dehydrated. To beat the summer heat, today I am sharing the recipe of a refreshing drink. Tender Coconut Rose drink is a refreshing drink which promises wellness alongwith freshness. Tender Coconut water is a natural coolant and is one of the best and healthiest option to fight the summer heat.
Ingredients
2 cups Chilled Tender coconut water      
2 tsp Rose syrup                                              
¼ cup Tender coconut meat                       
Method
Blend all the ingredients in a mixer.

Refrigerate and serve chilled.
Note: I have used mapro rose syrup.
WATCH RECIPE VIDEO