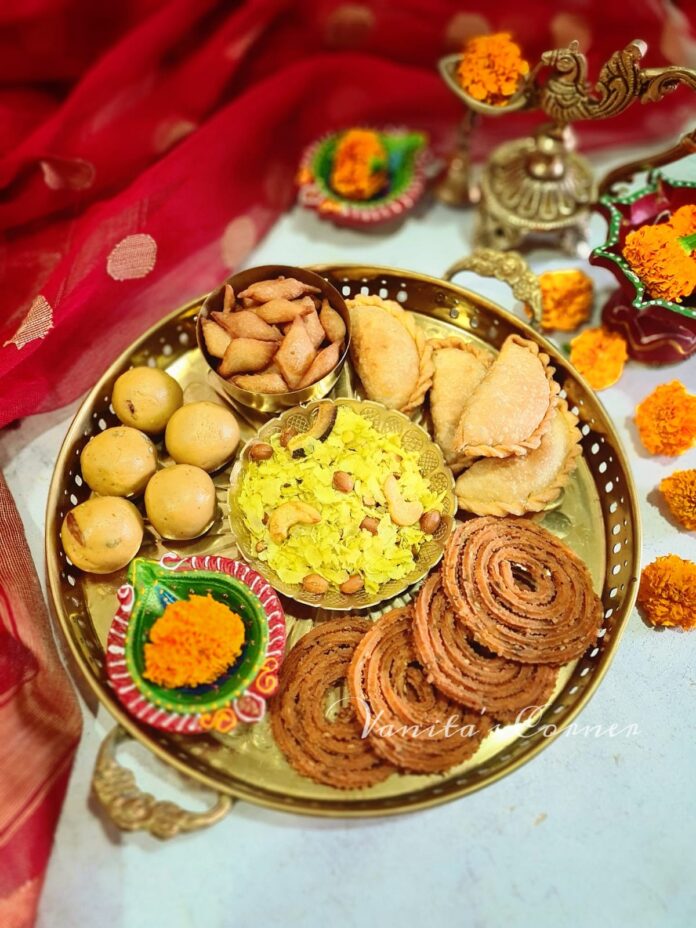 Diwali faraal  refers to sweets and snacks such as karanji, chakli, shankarpali, laddoos, sev, chivda and so on. The making of faraal is a practice followed by the Maharashtrain community during Diwali. But staying in Mumbai, even non-Maharashtrains have adopted the practice of making faraal at home.
As a Mangalorean, growing up in Mumbai, even my family made faraal every Diwali. The way Diwali was celebrated then was simple and meaningful.  My mother prepared sweets and snacks every Diwali. I remember, me alongwith my sisters helping my mother in the kitchen while making everything from scratch. It was a time – consuming process, but it meant all of us coming together to make the Diwali delicacies and those moments will always be cherished.  The faraal would be made in large quantities and exchanged with family and friends. Diwali spent during those days had an unusual fervour.  Fancy sweets and chocolates have replaced the traditional faraal now but preparation of traditional faraal still has its own charm. Diwali is not the same without these traditional sweets and snacks.  It is important that some traditions be preserved for future generations and Diwali faraal is amongst them. Else Diwali will also be limited to shopping and dining out. So, here is my Diwali platter for this year comprising of Karanji, chakli, shankarpali, besan laddoos and poha chivda. Recipes for all the items appear below: Click on the name of the sweet/snack to read the recipe.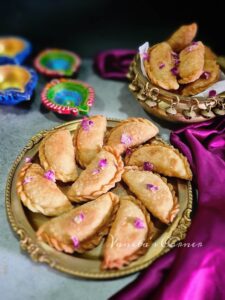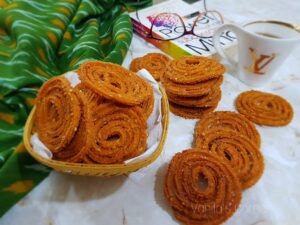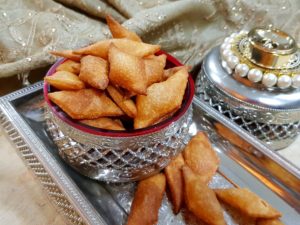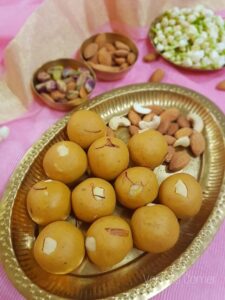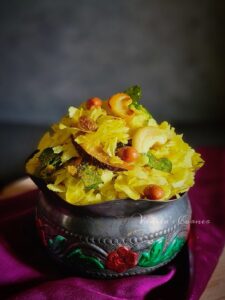 Wishing everyone a very Happy Diwali !!
Thank you for stopping by. If you like/ tried this recipe, leaving a comment below the post will enable more readers and cooking enthusiasts to discover these recipes. Also, if you are on Instagram, do share a picture of the dish and tag @vanitascorner to be featured in my stories.
Do follow me on Instagram, Facebook and Pinterest.
Happy Cooking!!