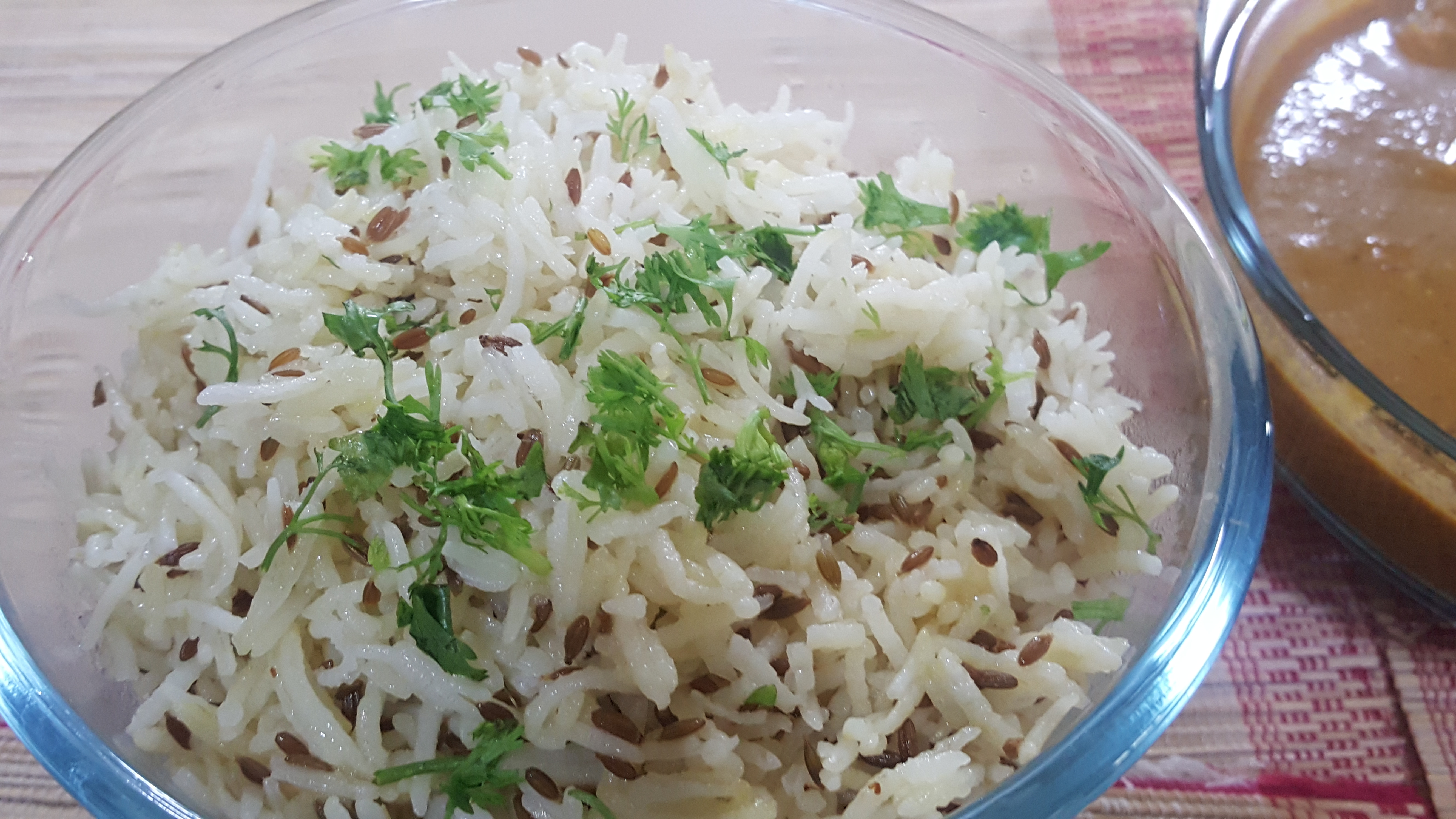 Jeera rice is a simple, flavourful rice preparation, which can be served with dal, any vegetable curry, chicken or mutton curry  or just plain curds and pickle. Making jeera rice in a microwave is very convenient especially when you are running short of time. Here goes the recipe:
Ingredients
1 cup Basmati rice (basmati chawal)
2 tsp Cumin seeds (Jeera)                       
1 tbsp clarified butter(ghee)         
2 cups of Water (paani)
Salt as per taste (namak)
Method
Wash rice and soak in water for around 15 minutes. 

Take a microwave safe bowl.

Put ghee in it and add jeera.

Cook uncovered, on high for 30 seconds.

Add rice, salt and 2 cups of water and mix it well. 

Microwave uncovered, on high for 15 minutes.  

Cook covered for another 5 minutes.  

Let it stand for 5 minutes. 

Jeera rice is ready to serve.