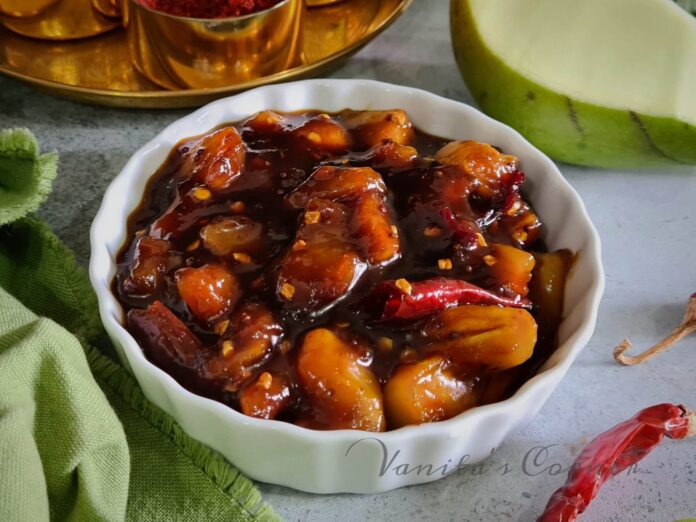 Methamba  – a sweet and tangy relish from the Maharashtrian cuisine.
It's mango season and we can see mangoes, ripe and raw everywhere. Amongst the various raw mango dishes (ambe dal, raw mango chutney, sweet pickle, manglorean mango pickle, instant mango pickle, raw mango sharbat), one quick-cooking dish using raw mangoes is methamba. Methamba is a sweet and spicy relish made with raw mangoes and spices. Methamba can be served with chapatis, parathas, dal-rice or as a spread on toast.  It can be stored in the refrigerator for 3 to 4 weeks.
Ingredients
2 raw mangoes, peeled and roughly chopped
3 tbsp oil
1 tsp mustard seeds
1 tsp fenugreek seeds (methi)
½ tsp asafoetida  (hing)
3 dry red chillies, broken into small pieces
½ tsp turmeric powder
1 tsp red chilly powder
¾ cup jaggery powder
salt to taste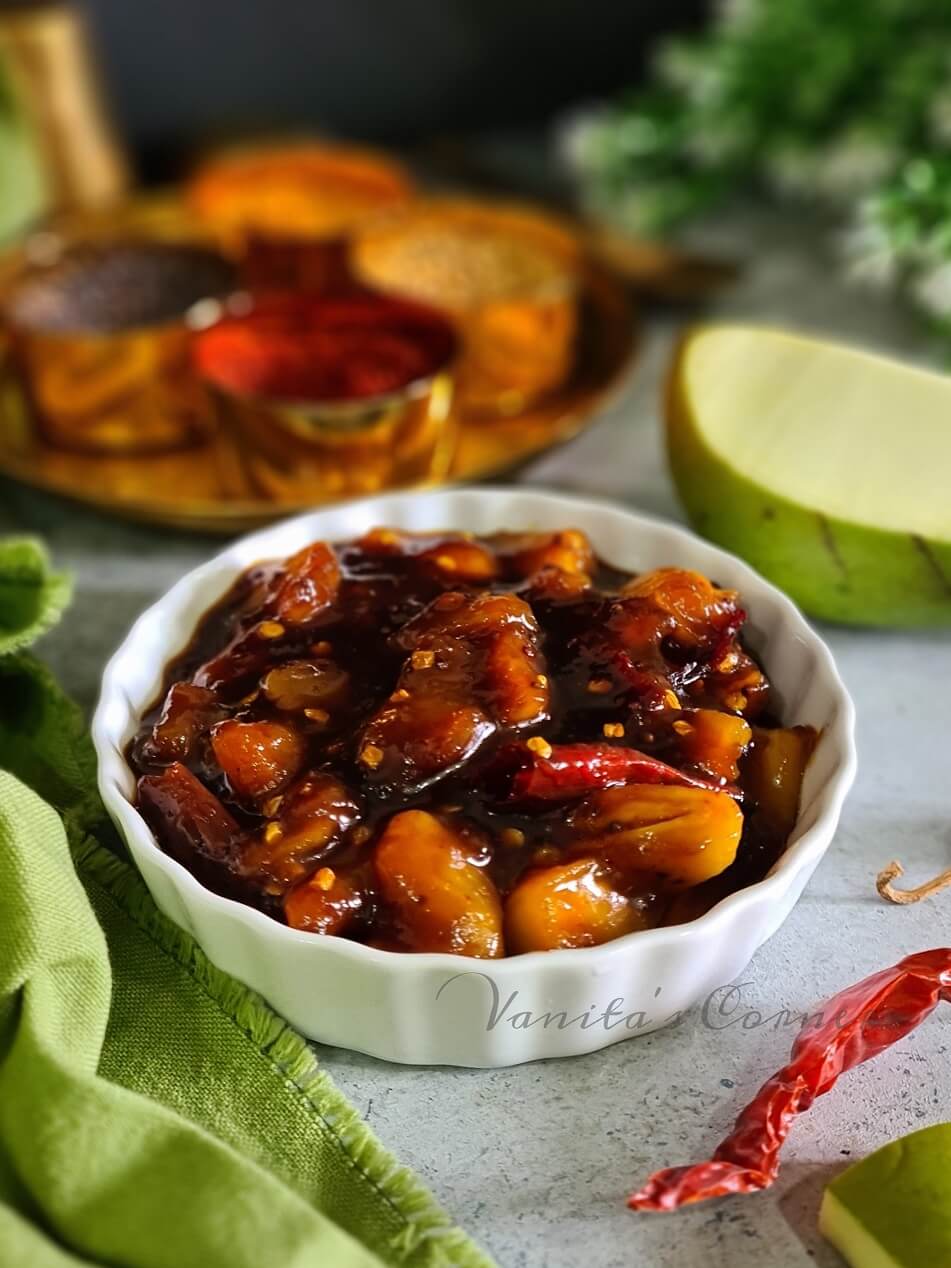 Method

Wash and peel the mangoes.

Chop them into medium sized pieces.

Heat oil in a pan.

Add mustard seeds, fenugreek seeds, hing and broken red chillies.

Saute for few seconds.

Add chopped mangoes.

Saute for few seconds.

Add salt, turmeric powder and red chilly powder and saute.

Cover and cook for 8 to 10 minutes or till mangoes become soft.

Add the jaggery powder and cook uncovered until the jaggery melts.

Turn off the heat and allow it to cool completely.

Transfer into a glass/cermaic jar.

Store in the refrigerator for 3 to 4 weeks.
WATCH RECIPE VIDEO: