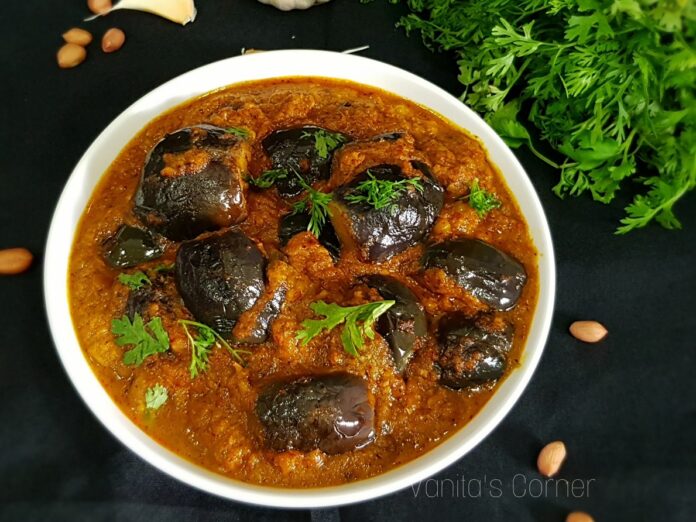 Stuffed Brinjal / Bharli Vaangi – an authentic Maharashtrian dish.
Brinjals are not liked by many. But, this is a must try recipe for even people who do not like brinjals.   The combination of ingredients that go into this dish makes it very tasty. Moreover this humble vegetable is packed with plenty of nutrients.
Roasted peanuts, coconut and onions are ground and stuffed in the brinjals and cooked on a low flame. Peanuts lend a  unique flavour and taste to the brinjals. Here goes the recipe:
Ingredients
10 to 12 Small Brinjals
½ cup Dry coconut grated
¼ cup Roasted peanuts
3 medium sized Onions (chopped) .
5 cloves Garlic (chopped)
1 inch Ginger (chopped)
2 tsp Chilly powder
1 tsp Cumin powder
1 tsp Coriander powder
½ tsp Garam masala
1 tsp Jaggery (grated)
4 tbsp Oil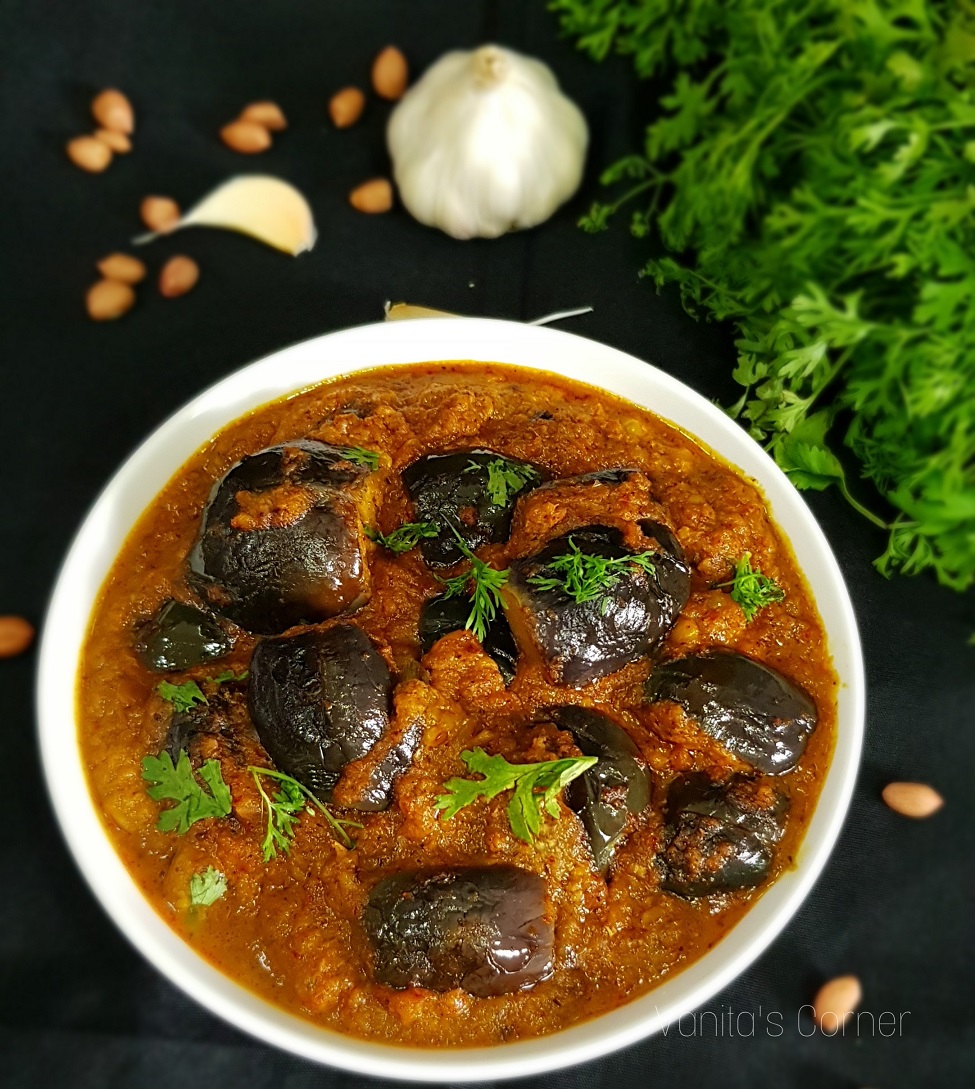 Method
Wash the brinjals.

Slit them and keep it aside.

Grind the roasted peanuts into a coarse powder.

Heat 1 tsp oil in a non-stick pan, and roast the dry coconut, onions, ginger and garlic till the onions turn golden.

After this cools down, blend it to a coarse paste.

To this ground paste, add the peanut powder, chilly powder, coriander powder, cumin powder, garam masala and mix well.

Stuff the slit brinjals with the above mixture.

In a non-stick pan, heat the remaining oil, and gently place the brinjals.

Toss them well to coat with oil.

Let the brinjals cook for some time on medium flame.

Then add the remaining ground mixture and jaggery.

Add half a cup of water, if required.

Cover and cook until done.

Occasionally toss them or flip them to cook evenly.

Serve hot with chapatis or bajra bhakris.
WATCH RECIPE VIDEO: