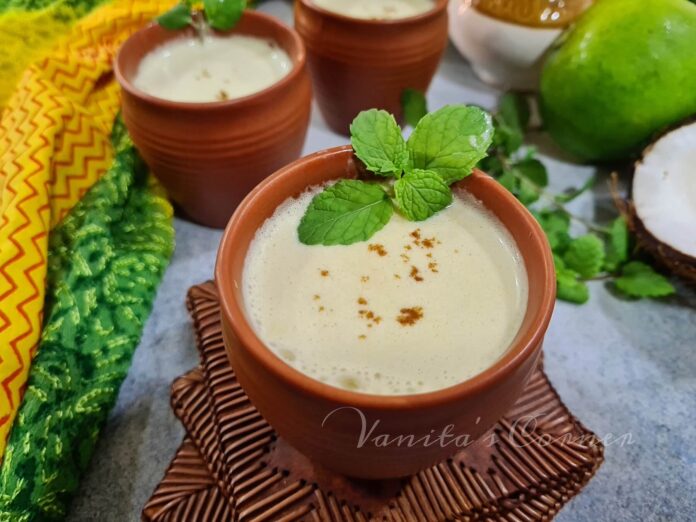 Coconut Raw Mango Chaas – Vegan buttermilk made of coconut milk and raw mango.
Buttermilk /Chaas/ Chaach is one of the healthiest drink and is commonly made in most Indian household. It is known to improve digestion and keep the body cool. Traditionally, buttermilk is made using curds. However, for people following vegan diet or those who are lactose intolerant, there are plant based milk alternatives such as coconut milk, almond milk, cashew milk, soya milk and so on.
Coconut Raw Mango Chaas is one such alternative. This Chaas made with coconut milk, raw mango and  mint leaves  turns out absolutely delicious and will leave you asking for more.
Ingredients
1 ½ cup coconut, chopped (nariyal)
1/3 cup chopped raw mango (kachchi kairi)
¼ cup mint leaves (pudina)
rock salt as per taste (kaala namak)
1 tsp roasted cumin powder (bhuna jeera powder)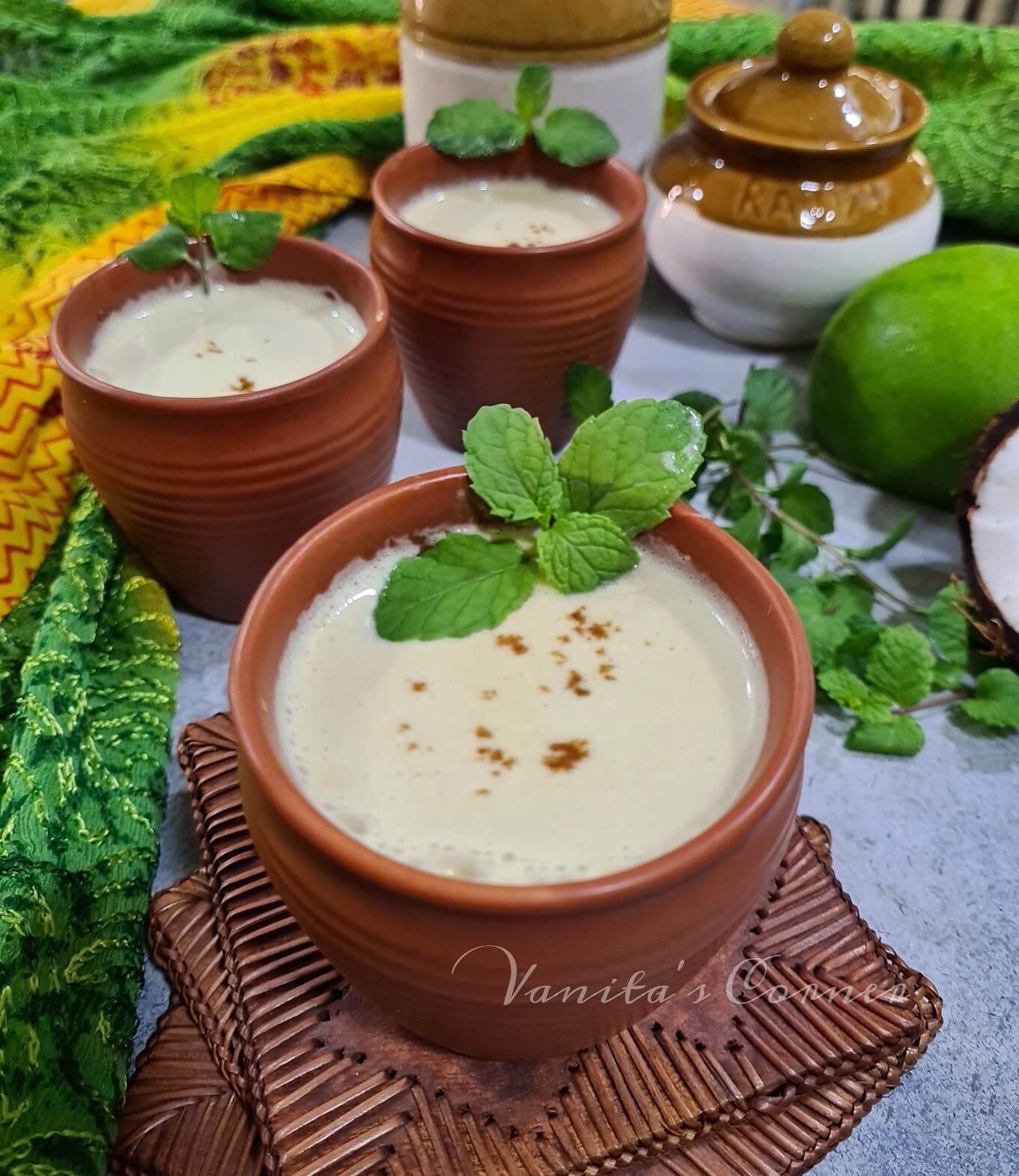 Method
Firstly blend coconut with 1 cup of water to a fine paste.

Strain this paste and collect the coconut milk in a bowl. This is the first extract of coconut milk.  

After extracting the coconut milk, transfer coconut residue to the mixer jar and add 1 cup of water. Blend again.

Strain this mixture to collect the second extract of coconut milk.

Keep the coconut milk aside.

Now, blend chopped mango, mint leaves, rock salt and roasted cumin powder with little water to a fine paste. 

Add this paste to the coconut milk.

Add around ¼ cup of water.

Mix well using a whisk or a hand blender.

Coconut raw mango chaas is ready to be served.

Refrigerate and serve chilled.
WATCH RECIPE VIDEO :