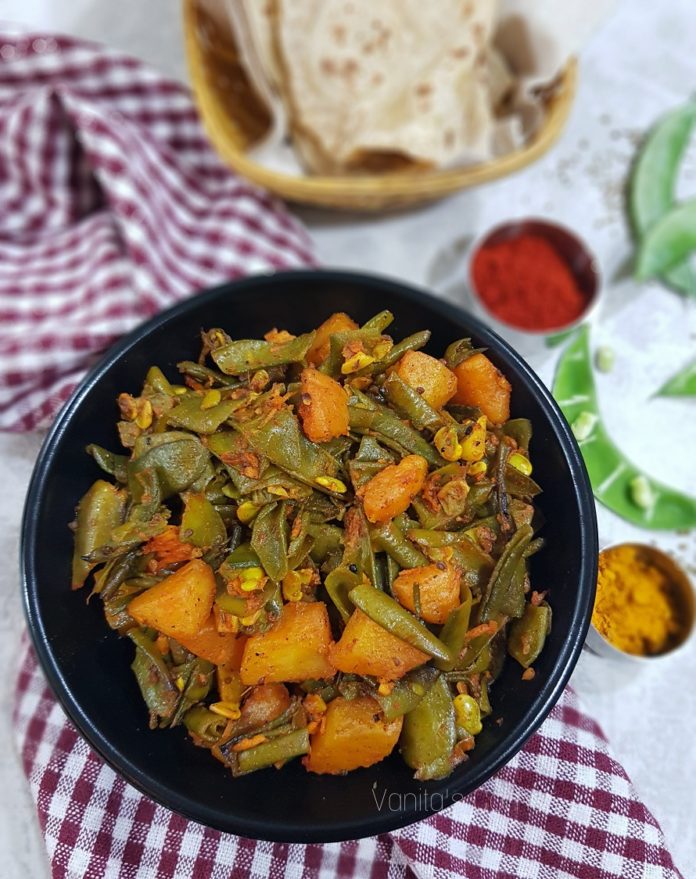 Papdi Aloo Sabzi is a quick, simple "no-frills" sabzi which gets made with just a few ingredients. It is very simple to make and when served with hot chapatis, its an absolute comfort food. Today, the main highlight of this sabzi is that it is cooked in an earthen pot. Cooking in an earthen pot gives a unique flavour to the food and are also healthy. So, here's the recipe:
Ingredients
300 grams Papdi (flat beans)
2 small potatoes (aloo)
2 tbsp oil (tel)
1 tbsp chopped garlic (lehsun)
1 tsp carom seeds (ajwain)
½ tsp turmeric powder (haldi)
1 to 2 tsp red chilli powder (laal mirch)
1 tsp jaggery, cut into small pieces (gud)
2 tbsp fresh grated coconut (nariyal)
Salt as per taste (namak)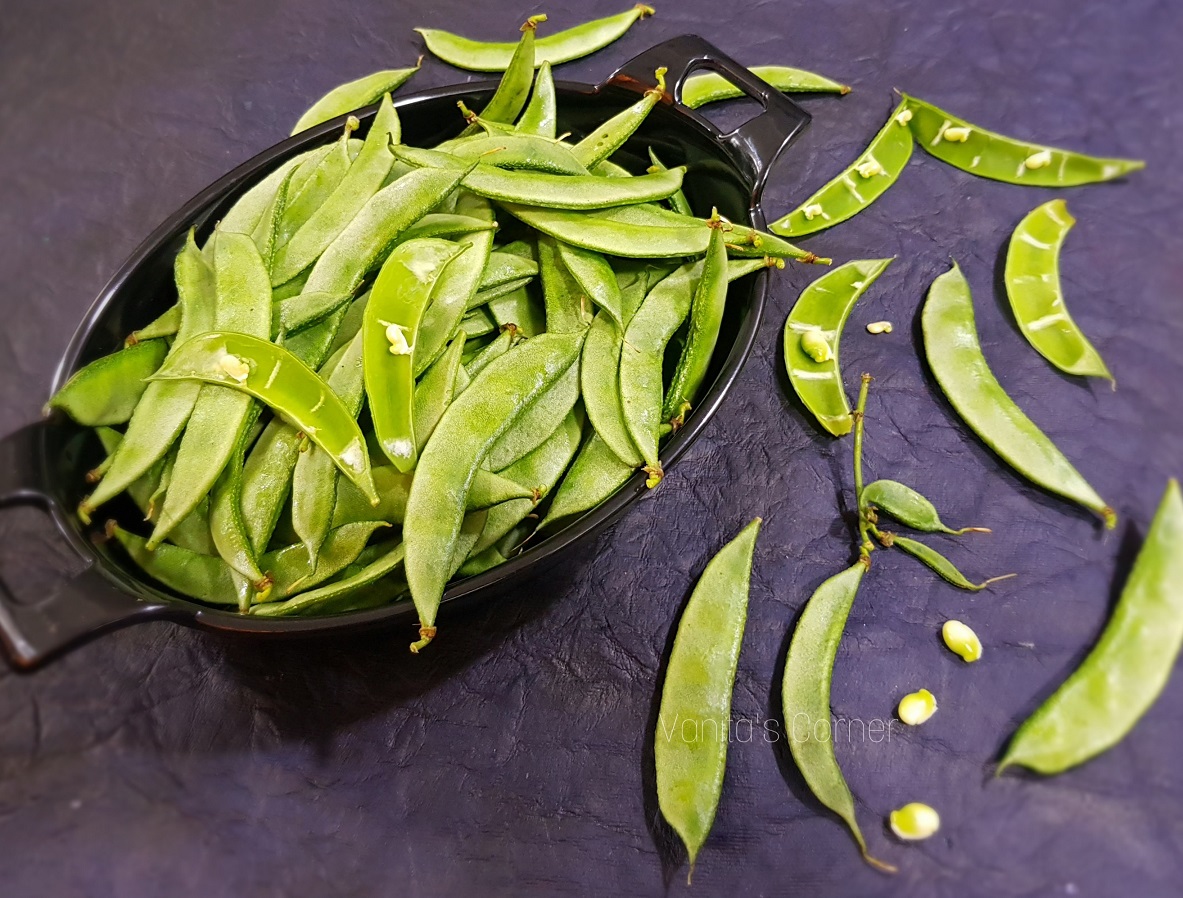 Method
Wash and string papdi (flatbeans) and cut them into small (around 1 inch) pieces.

Peel the potatoes and cut into small pieces. 

Add 2 tbsp oil into the earthen pot.

Place the earthen pot on the gas stove.

The gas has to be kept on the lowest flame.  

Now add carom seeds.

When the seeds start crackling, add chopped garlic and chopped potatoes.

Saute for few seconds.

Now, add the chopped papdi.

Add salt and give a mix.

Cook covered for 5 minutes.

Keep stirring occasionally.

When the vegetables  are partially cooked, add turmeric powder, red chilly powder, grated coconut and jaggery.

Mix well and again cook covered for around 5 minutes.  

Serve Papdi Aloo Sabzi  with hot chapatis.
Notes:
While cooking in an earthen pot, initially the gas has to be kept on a low flame. Once the pot gets heated uniformly, then the flame can be increased from low to high, if need be.

Here, I have cooked the vegetable, throughout on a low flame.

It is advisable to add oil in to the earthen pot first and then keep it on a gas stove.

I have not added any water while cooking this sabzi.
WATCH RECIPE VIDEO:
If you are looking for simple sabzi recipes for your day to day cooking,  do check the following recipes:
Barik Methi Aloo Sabzi
Baingan Aloo Sabzi
Bhindi Masala
Achari Dahi Bhindi
Cabbage Sabzi
Karela Sabzi
Moong Dal Methi Sabzi
Gajar Matar Sabzi
Sprouted Mong Sabzi
Drumstick Curry