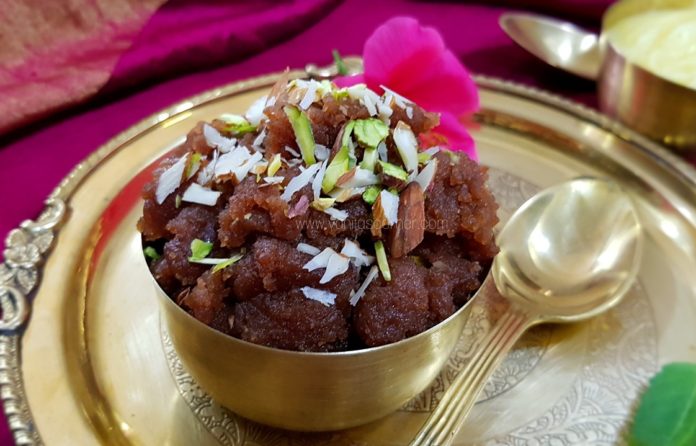 Today is the first day of Navratri. There are may who observe fast for all the nine days and refrain from eating regular food items like rice, roti etc. Flours like buckwheat (kuttu), amaranth (rajgira) and water chestnut (singhada) are healthy alternatives during this period.  The recipe that I am sharing  today is Singhada Aata Sheera/Halwa. Singhada flour is a great source of fiber and minerals and provides essential nutrients while fasting. Here goes the recipe: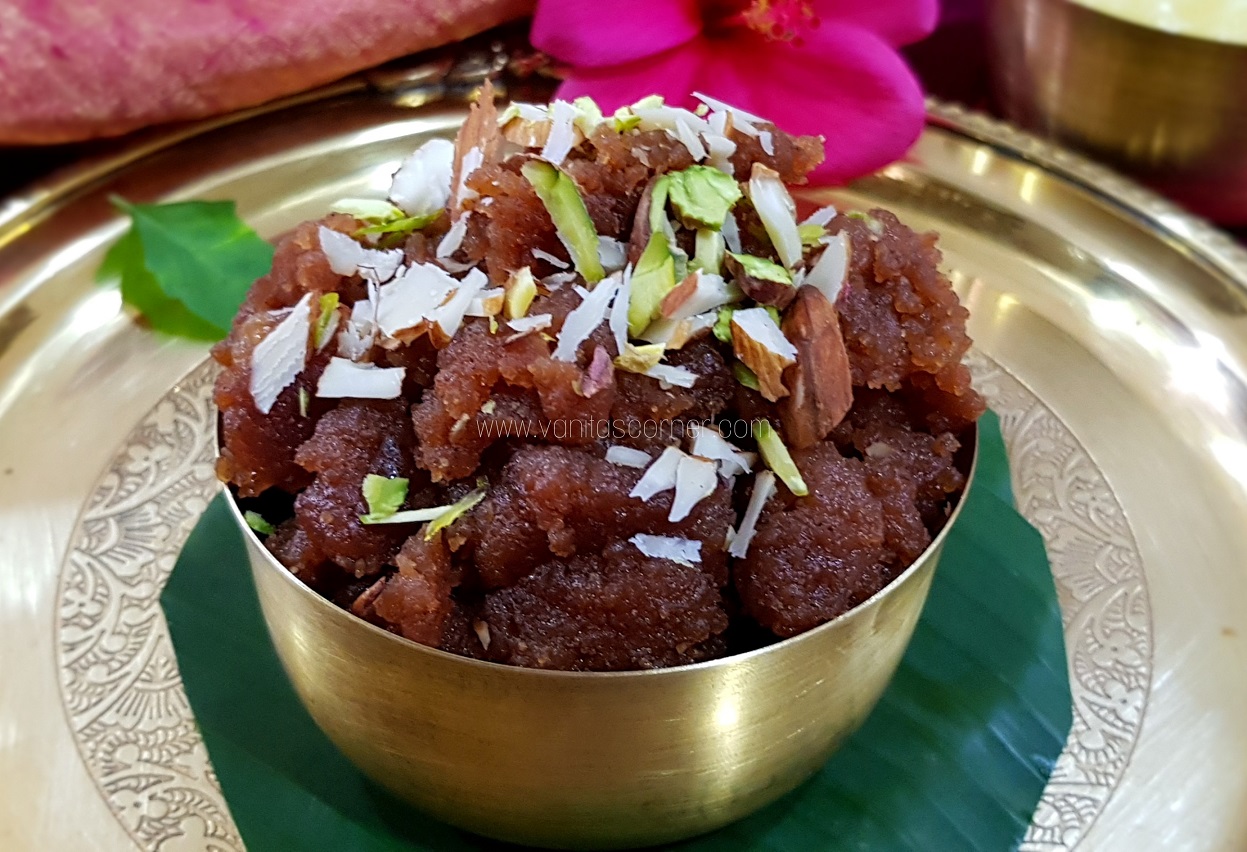 Food consumed during fast : Sabudana Vada, Sabudana Khichdi, Sabudana Thalipeeth, Sabudana Kheer, Faraali Aloo Sabzi, Sweet Potato Sabzi, Rajgira Thalipeeth , etc.
Recipe
1 cup waterchestnut flour (singhada atta)
½ cup clarified butter (ghee)
¾ cup sugar (cheeni)
1 tsp cardamom powder (elaichi)
Chopped almond & pistachios for garnishing (badam and pista)
Method
Heat a pan and add ghee.

When the ghee starts melting, add the singhada flour and cook on a slow flame stirring continuously.

Cook till the flour changes its colour and turns aromatic.

When the flour starts releasing ghee, add 1 ½  cups of warm water , sugar and mix well.

Stir continuously.

When the water is absorbed completely, add cardamom powder and mix.

Garnish Singhada Aata Sheera with chopped almonds and pistachios.

Serve hot.
WATCH RECIPE VIDEO