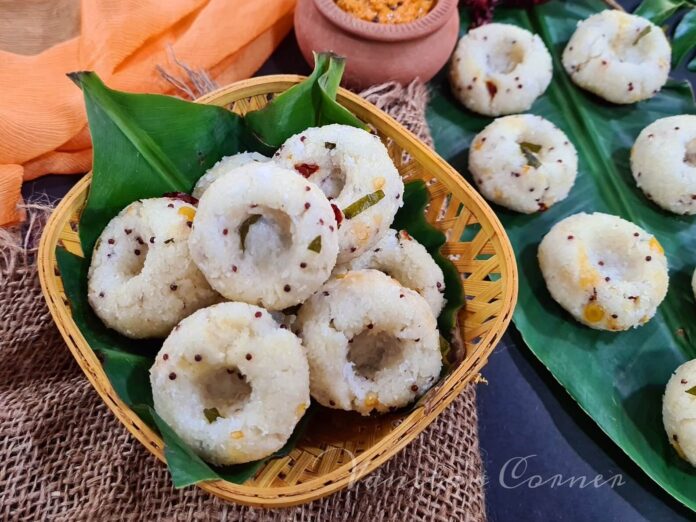 Pundi /Oondi or steamed rice dumplings is a famous Mangalorean breakfast dish.
Traditionally pundi is made by soaking rice for few hours, grinding it, cooking, making dumplings and finally steaming it.  However, it can be made instantly using rice rava (idli rava), thereby saving all the trouble of soaking, grinding and cooking rice.  Rice rava is tempered with spices, cooked with coconut and made into small dumplings and steamed. Pundi | Undi makes for a healthy and filling breakfast. You can serve these pundis with coconut chutney, though they taste great without chutney too.
Here goes the recipe:
Ingredients                                                                                
1 cup rice rava/ idli rava
1 tbsp oil
1 tsp mustard seeds
1 tsp udad dal (split black gram)
1 tsp chana dal (split bengal gram)
few curry leaves, finely chopped
1 dry red chilly, roughly chopped
½ cup fresh coconut, grated
Salt to taste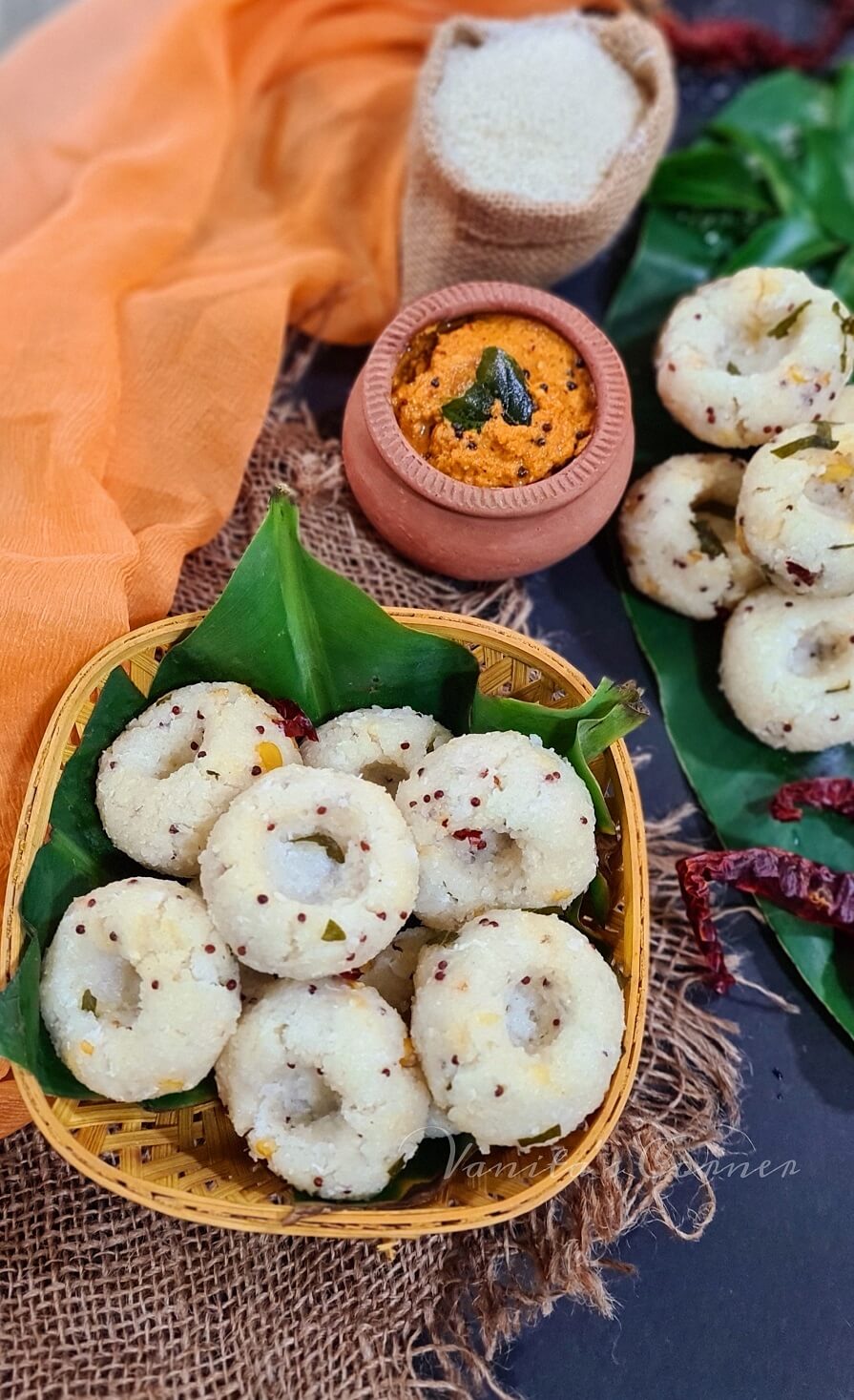 Method
Heat oil in a pan.

Add mustard seeds, udad dal, chana dal, chopped curry leaves and chopped dry chilly.

Saute for few seconds.

Add rice rava and saute on low flame for 4 to 5 minutes.

Next, add 2 cups of hot water. Mix well.

Add grated coconut and salt.

Mix well till all the water is absorbed by the rice rava and a dough is formed.

Turn off the heat and allow this to cool slightly.  

When the mixture is hot enough to handle,  pinch a lemon sized portion and roll between your palms to form a small ball.

Make a small depression with your thumb in the middle of the dumpling.

Similarly make rest of the dumplings from the remaining dough.

Boil water in a steamer.

Place all the pundis (dumplings) on the greased steamer plate and steam them for 15 minutes on medium heat.

Serve hot with coconut chutney.
WATCH RECIPE VIDEO:
Other Mangalorean recipes : Steamed bottlegourd cake, Steamed jackfruit cake