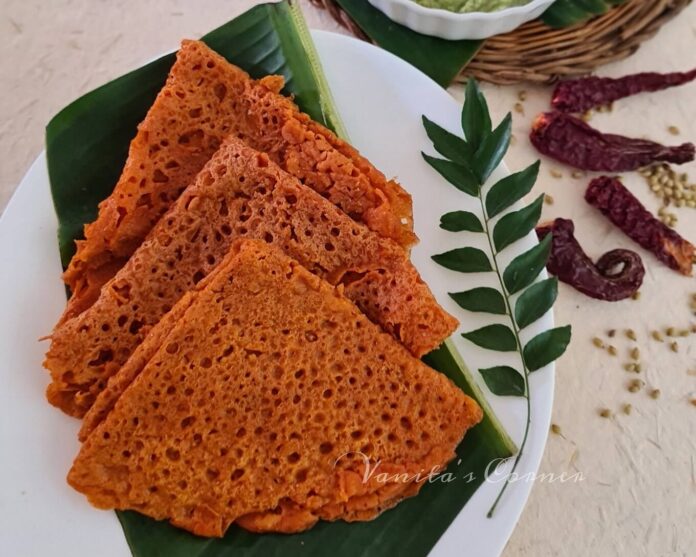 Masala Neer Dosa – a spicy twist to the regular Neer Dosa.
Neer Dosa is a popular delicacy from Mangalorean cuisine. Neer Dosa in Tulu language literally means water dosa because of the watery consistency of the dosa batter. These dosas can be eaten for breakfast, lunch or dinner. For breakfast, these dosas are served with coconut chutney. For lunch or dinner, they can accompany chicken sukka, chicken ghee roast, egg ghee roast  or chicken gassi. Another delicacy made  with neer dosa is "Madke Tellav" which is neer dosas stuffed with coconut and jaggery mixture.
Masala Neer Dosa is a spicy twist to the regular Neer dosas. I have added dry red chillies, coriander seeds and cumin seeds alongwith  rice while making the dosa batter.  Here goes the recipe :
Ingredients
2 cups of rice
7 to 8 dry red chillies
2 tbsp coriander seeds
1 tbsp cumin seeds
salt as per taste
oil to cook the dosas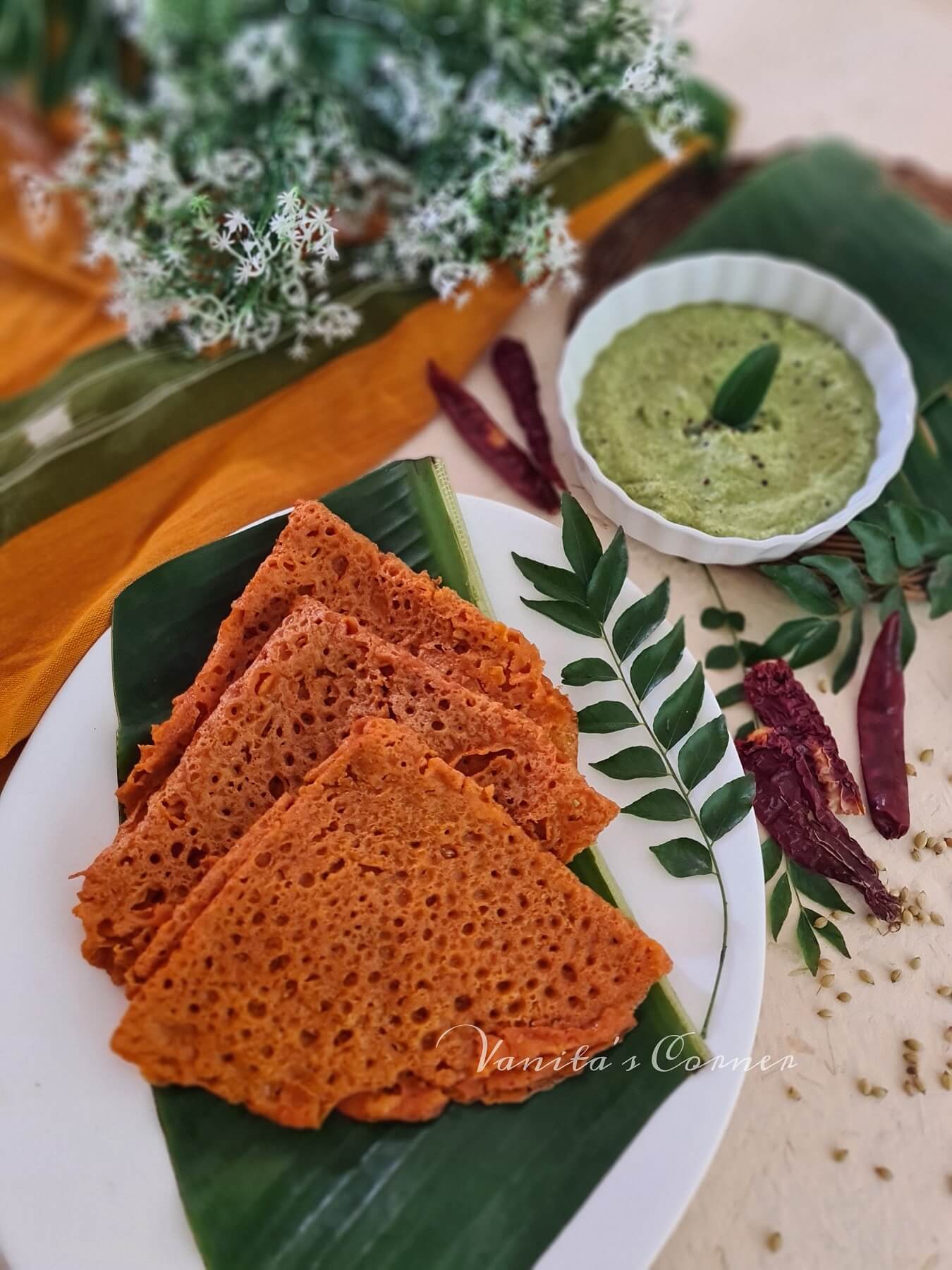 Method
Wash and soak the rice for 5 to 6 hours.

Heat a pan and dry roast chillies, coriander seeds and cumin seeds. Keep aside.

Drain the water from rice and transfer rice to a mixer jar.

Add roasted chillies, coriander seeds and cumin seeds.

Add water as required and blend to a fine paste.

Transfer the batter to a large mixing bowl.

Add more water to the batter to attain a pouring consistency.

The batter should be thin. I have used 6 cups of water including the water using while blending the rice.

Heat a dosa/non stick pan.

Drizzle few drops of oil on the pan.

Using a tissue paper, rub the oil on the entire pan.  You can also cut an onion into half, dip in oil and rub the pan  with it.

Pour a ladle full of batter on the pan in a manner that the batter is evenly spread on the pan.

Cover the pan with a lid and cook till the neer dosa is done.

Do not flip the dosa.

Fold neer dosa on the pan itself.

Once the dosa is done, do not stack them one over the other when they are hot as they tend to stick to each other.

Serve hot with coconut chutney.
WATCH RECIPE VIDEO: